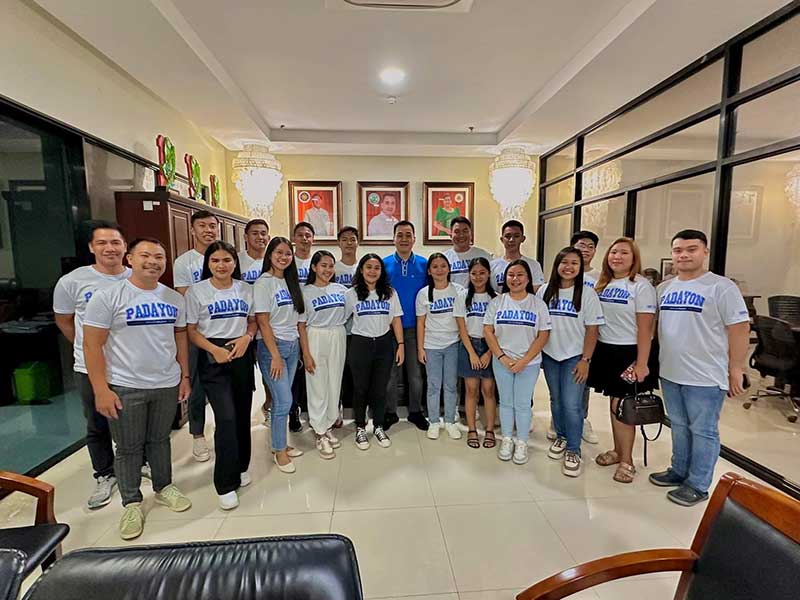 All posts in the Himamaylan City Sangguniang Kabataan Federation were voted unopposed by all 19 barangay SK chairpersons last week.
In the elections and oath taking last Nov. 14, Jedalyn Pampliega of Brgy. Talaban was unanimously elected SK Federation President. She will also take a seat at the Sangguniang Panlungsod of Himamaylan.
Joining Pampliega are Vice President Christian Bajar of Brgy. IV, Secretary Marvin Presquito of Brgy. Cabanbanan; Treasurer James Ganaganag of Brgy. Carabalan; and Auditor Abe Kay Caceres of Brgy. Buenavista.
Completing the roster are Public Information Officer Tin Cervañez of Brgy. II, and Sergeant at Arms Glaizzah Leony Prendon of Brgy. To-oy.
The incoming officials expressed their support to the various youth programs of the city government.
Himamaylan City Mayor Raymund Tongson thanked the new and encouraged SK Federation officials to prioritize complying with the requirements set by the Department of the Interior and Local Government and National Youth Commission.
The mayor said the new officials must step up and ensure that all 19 youth councils will receive an "ideal functionality" rating come 2024.
According to the 2022-2023 SK Functionality Audit report released last October 20, only a total of 8 out of 19 barangay youth councils in Himamaylan City received an ideal rating.
Only the barangays III Poblacion (97.5), IV Poblacion (93), Carabalan (81.25), Caradio-an (93), Mahalang (88), San Antonio (89.25), Talaban (88), and To-oy *86.75) passed the evaluation conducted by the Negros Occidental Provincial SK Assessment Team.
Prior to the federation elections, the SK chairpersons and council members (kagawad) also underwent the SK Mandatory Training.
"Our SKs must never stop learning. The real measurement is how you apply what you've learned from the mandatory training," the mayor added.
Tongson said his office and the city government have prepared new and improved programs for the Himamaylan youth in the coming year.
"All our new youth leaders have to do is fulfill their duties and make sure that our programs reach all young Himamaylanons," the mayor said.