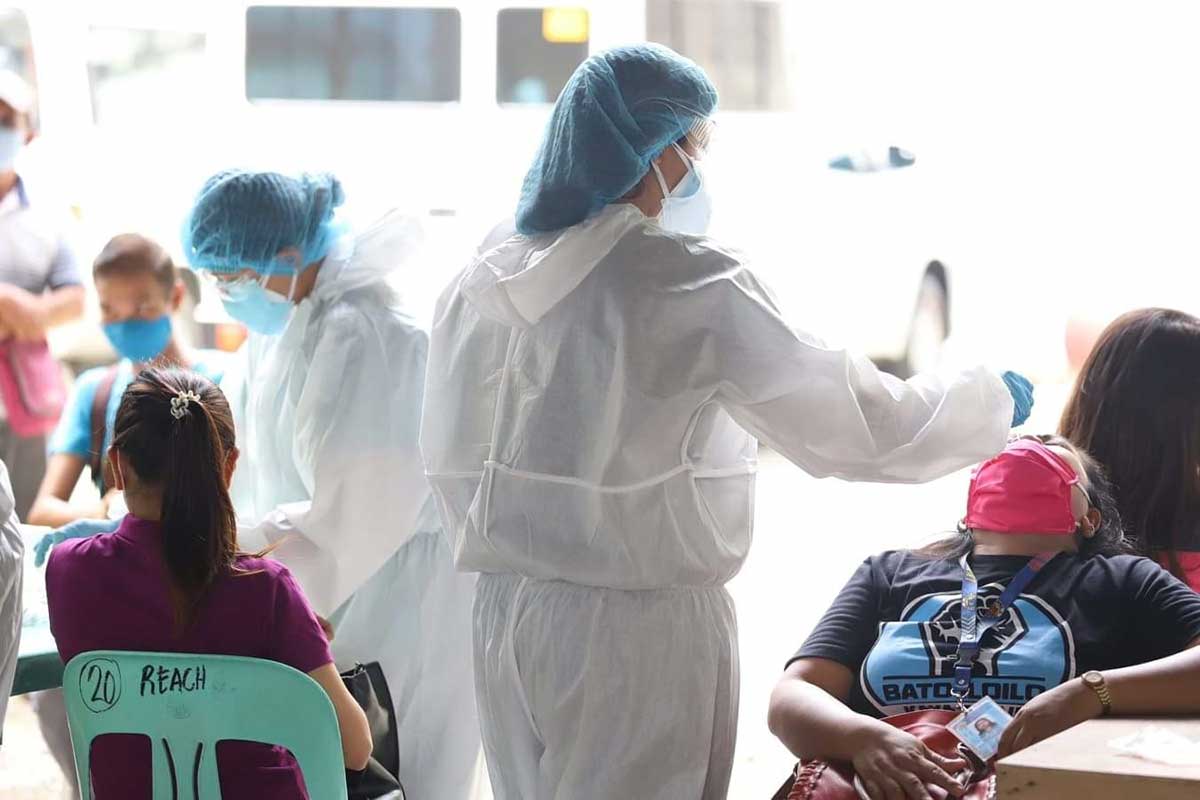 By Dolly Yasa
BACOLOD City – Provincial Administrator Rayfrando Diaz blamed "unrestricted travel" for the sudden spike in COVID-19 cases in Negros Occidental.
The "unrestricted" travel was based on Resolution 101 issued by the National Interagency Task Force on Emerging Infectious Diseases (NIATF-EID).
Under the revised travel protocols set by Resolution No. 101, travel authority and medical certificates are no longer required for travelers.
The resolution also states that travelers are no longer required to undergo quarantine unless they exhibit symptoms of COVID-19 upon arrival to their destination. COVID-19 testing is also not mandatory, unless the concerned LGU makes it a requirement.
The resolution was issued just as COVID-19 cases surged in the National Capital Region and four other Luzon provinces in the past two weeks.
Diaz said that he and the Provincial Incident Management Team will recommend to Governor Eugenio Jose Lacson to use old protocols in screening inbound travelers that subjected them to swab testing upon arrival at seaports or airports and quarantine pending the release of results.
Diaz said that when the new executive order comes out April 1, "we will insist on reverting to our local protocols – that was hassle-free, and will lessen the entry of unscreened Locally Stranded Individuals".
"We had a safer place before, now, we are living under the threat of COVID-19, infecting us and our families," he added.
Some unscrupulous individuals also took advantage of the unrestricted travel by presenting fake negative RT-PCR results that are required by LGUs for inbound travelers.
For example, eight residents of Kabankalan City were discovered to have used fake negative RT-PCR results which they bought for P900 each at the port of origin in Manila without undergoing swab testing so they can return home.
Diaz said they are looking into the possibility of taking legal action against the Kabankalan City residents, who could be held liable for violation of health protocols and falsification of public documents.
"There is no substitute for allowing us in Negros Occidental to do swabbing and testing, because we have our own molecular laboratory. Under the new set up, inbound travelers are required to present negative RT-PCR results, among the requirements for entry to the province. That is an additional expense for them," he added.
The provincial government of Negros Occidental was not charging inbound travelers if they are subjected to swab testing upon their arrival before the adoption of NIATF Resolution No. 101.
"There is no better way, and better time to conduct the test, than at the point of entry, when they have not yet reached their families and friends," Diaz said.
Diaz said NIATF Resolution No. 101 came "out of timing", and without respect to the effects of COVID-19, and that "we have not learned our lessons from other countries, or experiences in the localities".
He maintained that the system of the provincial government in dealing with inbound travelers worked for eight months in reducing COVID-19 cases even as residents kept on flying, and sailing in and out of the province.
"But now that there is unrestricted travel, this is our situation. We are now suffering from the effects of Resolution No. 101," Diaz said.