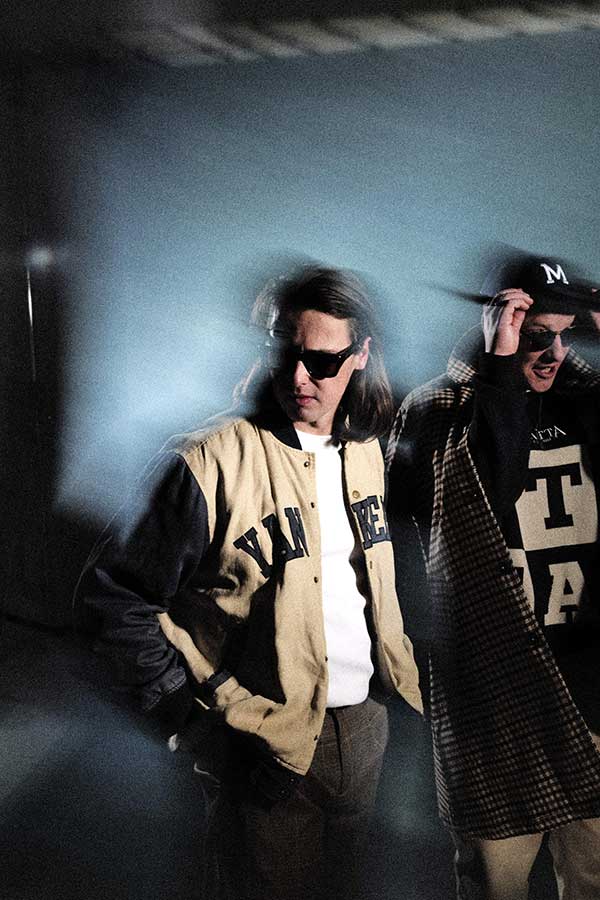 Jungle release their eagerly-anticipated fourth album 'VOLCANO' alongside their first feature-length film, 'VOLCANO, The Motion Picture'. The full film will be hosted on the Jungle Fan Club website and available exclusively to those who have purchased a Premiere Pass. The pass will give you access to watch the full film on-demand via the Jungle Fan Club website from August 11th until December 31st 2023.
Jungle's recent singles "Candle Flame", "Dominoes", "I've Been In Love", and "Back On 74″ see the band using the exemplary musicianship and live instrumentation of their renowned live shows as the foundation for their forward-facing, hybrid of disco, soul and hip-hop, resulting in 25 million streams to date.
The new focus track "You Ain't No Celebrity" reveals a different side to 'VOLCANO', the track starts with a lilting gospel fervour before switching up to a punchy hip-hop beat, as featured artist and legendary UK rapper Roots Manuva jumps in with his inimitable, charismatic bars.
With 'VOLCANO', Jungle have once again proven themselves to be one of the most exciting and innovative artists in electronic music. They continue to push the boundaries of their sound, creating an uplifting and free-spirited album, solidifying the duo's status as one of the most important voices in contemporary music.
'VOLCANO' is irresistibly joyous throughout as it flows from the bold mission statement of opener "Us Against The World" to the laid-back grooves of the closing track "Pretty Little Thing" – their second collaboration with Bas. Jungle dart from highlight-to-highlight throughout the album, stepping up the intensity for "Holding On", heading deeper into vibrant disco-soul for "Problemz", and introducing their broadest array of creative community collaborators to date.
Jungle are lifelong friends from Shepherd's Bush, London. Their self-titled breakthrough debut album became an instant classic, leading to a Mercury Prize nomination, which they followed with the album 'For Ever' before amplifying their success with 'Loving In Stereo' – all contributing to a total of over a billion streams to date and received widespread acclaim and support across Asia, with top radio stations and tastemakers such as Prambors (Indonesia), MTV Asia, Clockenflap Music (Hong Kong), LINE Today Indonesia, Sepsakon (Thailand) and more.