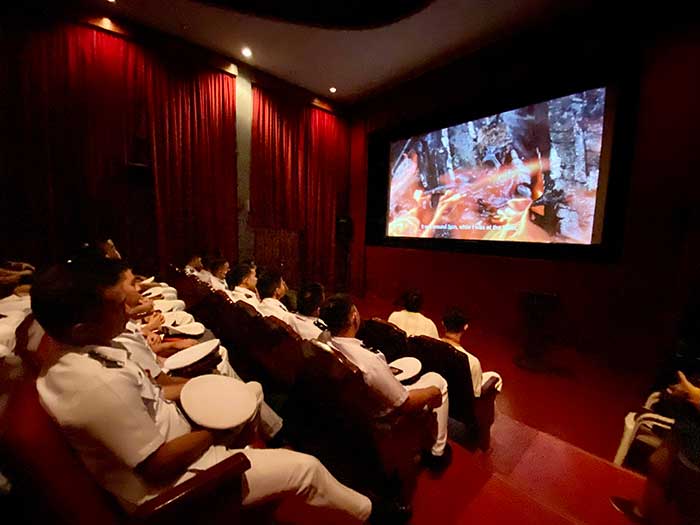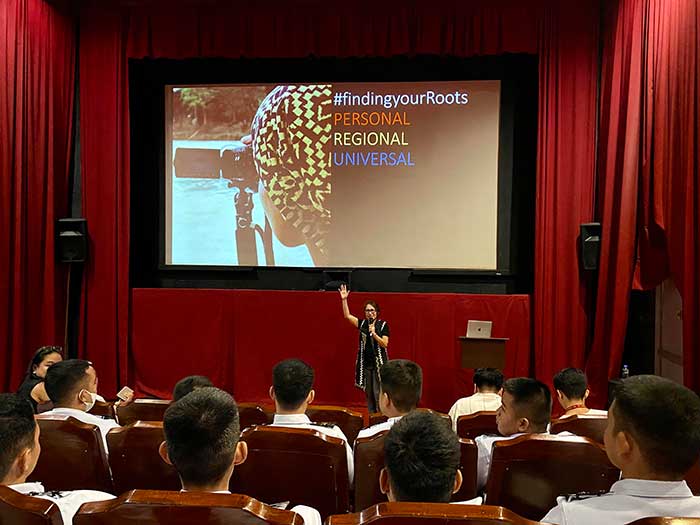 By Mariela Angella Oladive
Highlighting the "tahum" or the inherent beauty of Western Visayan Films, the University of the Philippines Visayas (UPV) officially launched "CineMatahum 2023" on November 14 at the UPV Cinematheque in Iloilo City.
"CineMatahum 2023" is a five-day event dedicated to showcasing the masterpieces of esteemed local filmmakers alongside emerging talents from the region.
The cinematic celebration brings together a carefully curated selection of films from Guimbal, Miagao, and Aklan, as well as student films from various universities, weaving together the rich and beautiful narratives of Western Visayas.
Among the feature films is the full-length lone Ilonggo entry for the Cinemalaya Film Festival 2023, titled "Bulawan nga Usa," directed by Ilonggo writer-director Kenneth De La Cruz. The film narrates the compelling story of a man embarking on a mystical journey into a mountain in search of the legendary golden deer.
The festival's opening program commenced with an omnibus trailer, followed by a warm welcome from Prof. Jude Vincent Parcon, UPV Division of Humanities chairperson.
Prof. Parcon emphasized the festival's significance in showcasing the beautiful narratives and artistic expressions of the region, stating: "Ito ang magsisilbing platorma upang ating masaksihan ang tahum ng isang Ilonggo. Ang tahum na hinubog at nilinang ng iba't ibang istorya nating mga Ilonggo."
The festival program includes a series of film talks by distinguished figures Prof. Sari Dalena, Director EJ Salcedo, and Director Arjanmar Rebeta. Attendees will also have the opportunity to interact with the directors whose films grace the festival's lineup during a talkback session.
The first film talk session features Prof. Sari Dalena of UP Film Institute, where she shared insightful perspectives on Philippine Cinema, focusing on the importance of finding roots on personal, regional, and universal levels, drawing from her own significant experiences as a filmmaker.
The films can be viewed by the following sets with tickets starting from only PHP 50.00.
Set A: Bulawan nga Usa by Kenneth De la Cruz
Set B: Guimbal Filmmakers
Sa Dalipi Aru-on by Edgar Joseph Derecho
Balhin by Gian Niño Genoveza
Patay-Buhi by Melencio Gomilla
Ginpanggas nga Luha
Ang Bistida Ni Ana Sa Mata Nga Pula by Daniel de la Cruz
Set C: Miagao Filmmakers
Urimos by Joseph Cartago, Jr.
Tihin by Nikola T. Solinap
DeCoy by David JohnsoncAlisbo
Eroplano nga Papel by Warren Salazar Sucaldito
Set D: UPV Filmmaker
Itom nga Bugas, Kanaryo nga Ugat by Leonard Billones
Ang Babayi sa Suba by Jonathan Jurilla
Ang Bunga sa Tiyan ni Adam by Ella Louise B.Salomon
JayR Moleño
Dog Eaters by Kevin Piamonte
"CineMatahum 2023" promises to cinematic treat, not only celebrating the visual richness of Western Visayan Films but also providing a platform for filmmakers and storytellers to share their beautiful narrative. It is set to further enrich the cultural tapestry of Western Visayas while fostering a deeper appreciation for the art of filmmaking.
For more details and information about the festival schedule, visit the CineMatahum 2023 Facebook page.