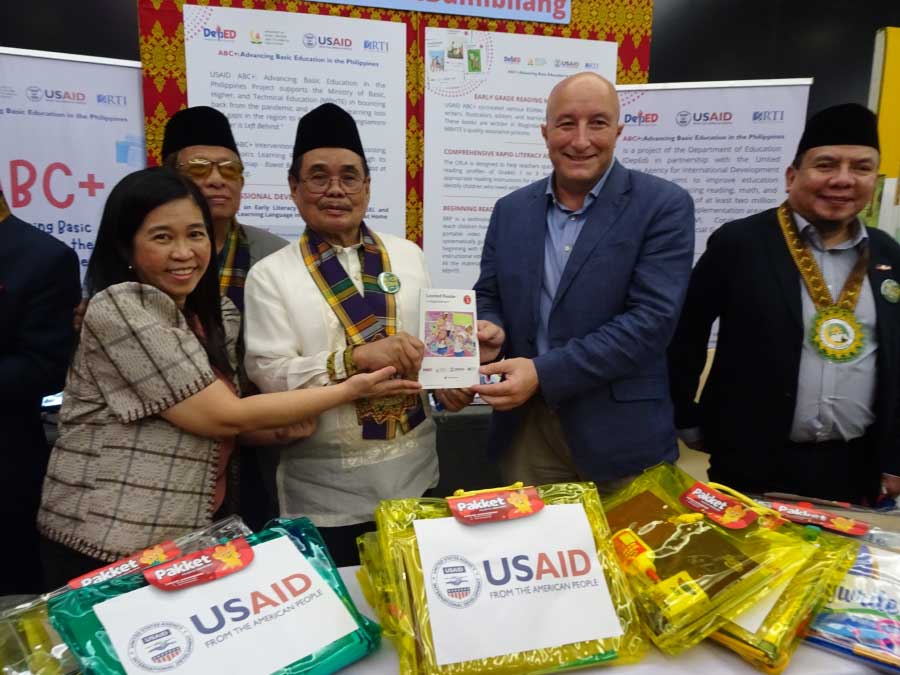 The USAID congratulated BARMM on its first Education Summit held in Davao City on December 5-6, 2022, that gathered various stakeholders to strengthen collaboration and partnership in education for Bangsamoro children. Further, USAID affirmed and committed to continue providing support to the education initiatives of the Ministry of the Basic, Higher and Technical Education (MBHTE).
The statement was made by USAID Philippines, Pacific Islands and Mongolia Mission Director Ryan Washburn during the Summit's session with development partners.   "USAID is committed to continue our support and partnership to the Ministry of Basic, Higher and Technical Education in generating new strategies to mitigate learning losses, equip education actors to be more adaptive to the current situation, and ensure children have continuous access to quality education, particularly the most vulnerable," Ryan Washburn, USAID Philippines Mission Director said.
"We will continue to mobilize action and like-minded organizations to further bolster the foundational skills of Bangsamoro children. USAID will also support policy and program reforms that will transform the education system to be more responsive and inclusive to the needs of all learners and educators," he added.
Currently, USAID through its Advancing Basic Education in the Philippines Project or ABC+, has helped ensure Bangsamoro early grade learners have access to a quality education and improve their learning. USAID have distributed over 2.6 million early grade reading materials and trained over 900 educators on early literacy strategies. Educators were also trained in the use of the Comprehensive Rapid Literacy Assessment (CRLA), a reading diagnostic and formative assessment tool in Mother Tongue, Filipino, and English designed to help Grades 1 to 3 teachers identify children who need extra support and what support they need in reading.  USAID education interventions have reached close to 400 schools and benefitted more than 86,000 K-3 learners.
MBHTE Minister Mohagher Iqbal acknowledged the support of USAID and other development partners for their continued cooperation and support to BARMM. "I want to thank the diplomatic and international community for your unwavering support to the Bangsamoro education sector and various peacebuilding initiatives in the BARMM. Your presence here demonstrates our shared goal of contributing to peace and development in the Bangsamoro and Mindanao," Mohagher Iqbal, MBHTE Minister said.
In a side event, USAID through ABC+ donated MBHTE school supplies comprised of learner and teacher kits and school packages amounting to an estimate of Php 3.7 million as first batch of support for schools heavily affected by Typhoon Paeng. USAID's provision of support is to ensure that Bangsamoro children continue to have equitable access to quality education even amid emergency situations.
In total, USAID donated Php36 million worth of school supplies for schools deeply hit by Typhoon Paeng in Regions V, VI and BARMM.