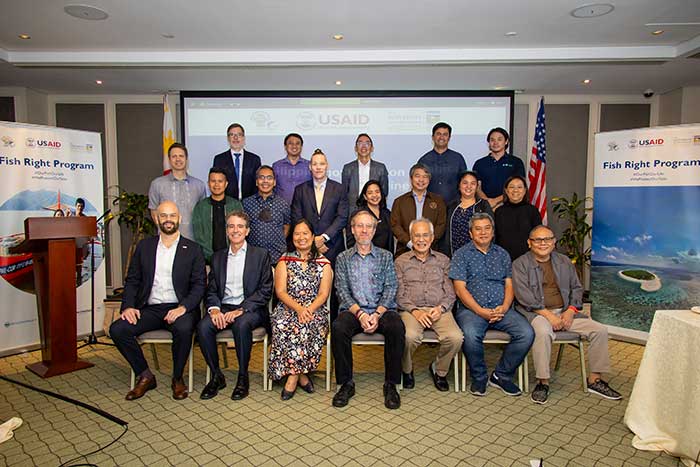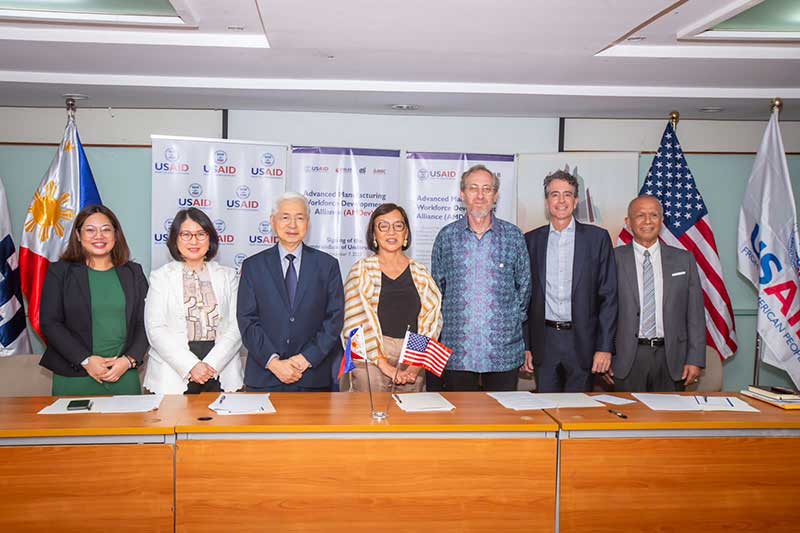 On November 7, United States Agency for International Development (USAID) Assistant Administrator for Asia Michael Schiffer visited the Philippines to underscore the importance of multi-stakeholder cooperation in protecting marine habitats in the South China Sea and enhancing the skills of the Philippine workforce.
During his visit to Manila, USAID Assistant Administrator Schiffer participated in a forum to advance science-informed fisheries management and policy actions to improve available data and monitoring of marine ecosystems and support sustainable livelihoods in this priority area of the Coral Triangle region.
Experts shared recent studies on marine habitats and governance in the South China Sea and explored opportunities to promote conservation efforts among government, academia, and civil society.
The forum is part of USAID's work to increase information on fisheries and marine habitats to support the Philippine government's efforts to address illegal, unreported, and unregulated fishing.
For over two decades, USAID has partnered with the Philippine government and other stakeholders and invested more than Php5 billion ($88 million) to address unsustainable fishing practices and protect vital marine ecosystems.
"Our partnerships with government, academic institutions, and civil society harness science to create high-impact research that can improve natural resource management and governance to respond to the needs of the communities," said USAID Assistant Administrator Schiffer.  "By working together to protect our oceans for present and future generations, we can achieve our shared goal of inclusive and resilient growth for all Filipinos, and more broadly, a free, prosperous, and secure Indo-Pacific region."
USAID Assistant Administrator Schiffer also joined Department of Trade and Industry (DTI) Secretary Alfredo Pascual and private sector partners to launch a new partnership between DTI and USAID's Advanced Manufacturing Workforce Development Alliance (AMDev), represented by the Unilab Foundation, Inc. and the Makati Business Club.
The Memorandum of Understanding formalizes the role of AMDev in leading workforce development in the manufacturing sector to align with DTI's Philippine Skills Framework program.
DTI hopes to leverage this public-private partnership to prepare the Philippine workforce for future production; meet the evolving needs of industries in the advanced manufacturing sector; and enhance the global competitiveness of Filipino workers.
"In its commitment to advancing the AMDev program, DTI will formulate the Philippine Skills Framework for manufacturing and actively engage in AMDev initiatives, partnering closely with the Unilab Foundation and the Makati Business Club to shape policies and advocate advanced manufacturing workforce development," Secretary Pascual said.  "By working together, we can share a future where Filipino workers are at the forefront of global competitiveness prepared for the challenges and opportunities presented by the Fourth Industrial Revolution."
Launched earlier this year, USAID's AMDev project is a five-year, Php 622 million ($10.6 million) private sector partnership that collaborates with government, industry, and academia in equipping the Philippine workforce with skills needed to thrive in the rapidly changing advanced manufacturing sector and better contribute to economic growth.
During his visit, USAID Assistant Administrator Schiffer also met with Philippine government and private sector partners to discuss challenges and explore opportunities that can spur the growth of telecommunications (including Open Radio Access Networks), the local pharmaceuticals and vaccine manufacturing industry, and the critical minerals sector.  They also discussed promoting the welfare of micro, small, and medium enterprises.