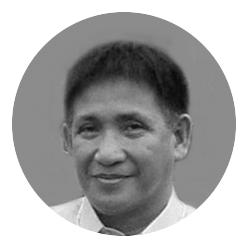 By Dr. Rex Casiple
World Health Organization (WHO) defines vaccination as a simple, safe, and effective way of protecting people against harmful diseases, before they come into contact with them. It uses your body's natural defenses to build resistance to specific infections and makes your immune system stronger. Vaccines train your immune system to create antibodies, just as it does when it is exposed to a disease. At this point in time, it is worthy to know how vaccination programs are implemented around the world.
In Asian countries: Afghanistan will be doing two vaccination programs at the same time, COVID-19 and Polio vaccination. Likewise, Pakistan, suffering from a Polio epidemic, is struggling in dealing with both Polio and COVID-19 vaccination programs. Pakistan will provide the vaccination for free.
Hong Kong's vaccination program provided COVID-19 vaccines for free to all residents delivered in stages. Hong Kong government targeted to reach 100% coverage for all citizens this year 2021. Japan will deliver vaccination free of charge to all its citizens. Kazakhstan has been developing its own vaccines currently undergoing trials. The vaccine rollout is expected in the second quarter of 2021.
In Kuwait, all citizens, including expatriates, will receive COVID-19 vaccines for free. Saudi Arabia has to provide Covid-19 vaccine to cover 70 percent of its population by the end of 2021 for free. Taiwan is developing its own vaccine. Turkey has purchased 50 million doses from China. These will be made available for free to the most at-risk population. The United Arab Emirates is also manufacturing its vaccine and hopes to produce between 75-100 million doses during the year. Yemen is suffering from war and diseases. Local politicians claimed that the country will develop its own COVID-19 vaccine.
In America: as of April 4, 2021 the United States has administered the most coronavirus vaccine doses in the world with more than 165 million doses. The U.S. has continued to speed up its vaccine rollout to a record of nearly 4.1 million shots in one day. At this vaccination rate, the U.S. will cover 75% of its population in the next 3 months. More than 40% of adults in the U.S. and 75% of the seniors are at least inoculated. As more Americans are immunized, some states have loosened their social distancing rules or lifted restrictions altogether. And although fully vaccinated people can travel safely within the United States, people are still encouraged to hold off on unnecessary travel.
In Europe: Member States in Europe targeted that by March 2021, at least 80% of people over the age of 80, and 80% of health and social care professionals should be vaccinated. Hence, by summer 2021 Member States should have vaccinated 70% of the entire adult population. The large majority of the Member States intend to offer vaccination free of charge. Proof of vaccination or vaccination certificates are to be available after vaccination started. These vaccination certificates will be used in travel. It will certify that a person has been vaccinated and therefore may not need testing and quarantine upon arrival in another country.
In general, the US has administered the most coronavirus vaccine doses in the world with more than 165 million doses followed by China with 138 million, the European Union with 79 million, India with 74.4 million and the U.K. with 36.6 million. Israel, having fully vaccinated 53.2% of its over 9 million residents lead the world's vaccination program.
However, as the New York Times reported that at least 30 countries in the world have not injected coronavirus vaccine to a single person yet, vaccination remains an issue. COVID-19 experts said that the vital point in controlling a viral or bacterial threat is known as "herd immunity."
To reach "herd immunity", 70% to 90% of the population needs to have antibodies. Hence, refusing to get a COVID-19 vaccine will increase the risk of contracting and transmitting the virus. This could prolong the pandemic and give the virus more opportunities to mutate.