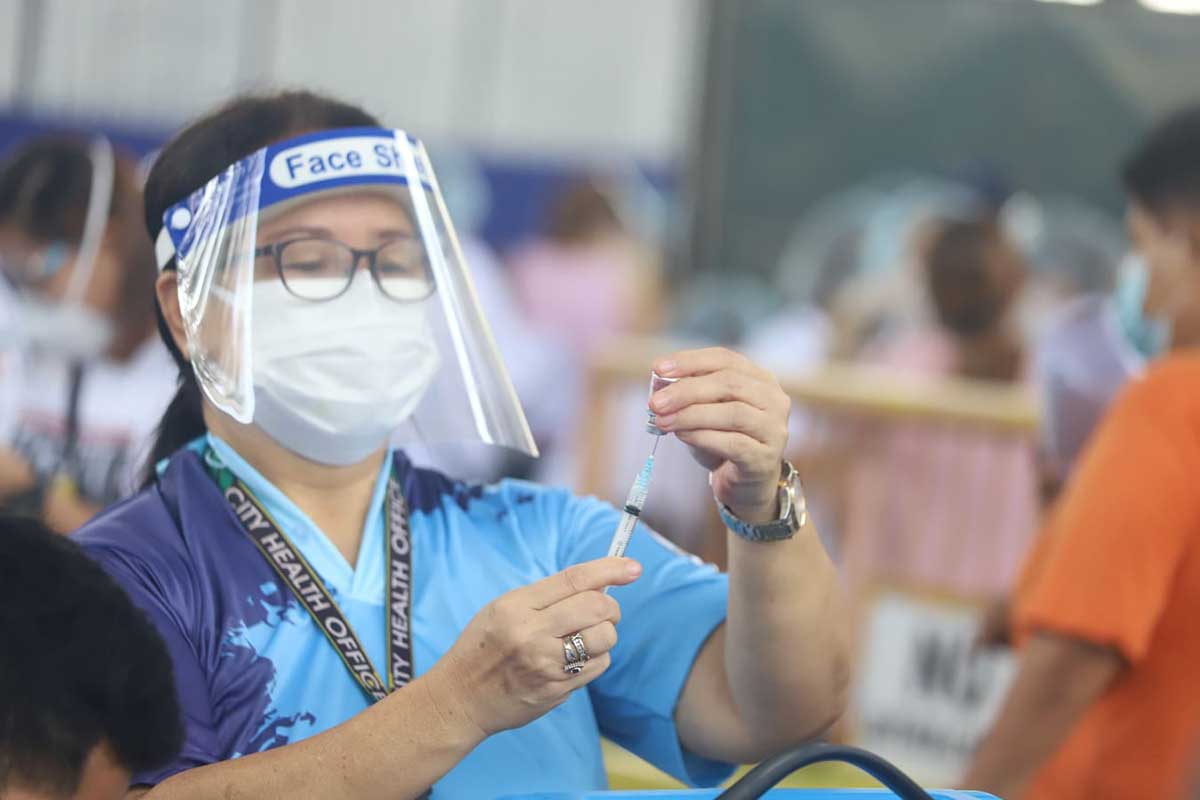 By Joseph B.A. Marzan
Iloilo City Mayor Jerry Treñas on Monday said that he was looking into partnering with schools in the city to vaccinate school-aged children against the coronavirus disease 2019 (COVID-19) after their data revealed that only 21 percent of children have been inoculated.
In his regular press conference, Treñas said he was ready for younger learners to return to physical learning for the opening of classes in School Year 2022-2023.
This, despite the city government's latest data indicating that only 13,321, or 21.55 percent of children aged 5 to 11 years old were fully vaccinated against COVID, only slightly higher than the regional average of 20.91 percent.
But for those aged 12 to 17 years old, 40,956 persons, or 94.93 percent, have been fully vaccinated, well above the 79.73 percent regional average.
Treñas said that he would like to work with the schools to have more children vaccinated, citing the practice in previous years where children are also vaccinated in schools for other diseases.
"For me, I am okay, and once they go to school, I think we can work with the schools so we can do the vaccinations there. I remember when I was still in grade school, we were vaccinated in school. At least when we gather [learners], it would be better to have them vaccinated [against COVID-19]. It would be better and easier for all," the mayor said.
Treñas also said that he was already approving all applications by schools to return to a face-to-face setup, which is a requirement of the Department of Education.
He expressed his full support to all schools that want to go back to face-to-face, citing woes on the educational system which he believes were aggravated by the pandemic.
"Schools are gradually coming here and we are approving all requests for face-to-face [classes], and then they go to Dr. Roland Fortuna to show their protocols. We have never denied any request for face-to-face," he said.
"I am really worried. The level of education before the pandemic was not so good, how much more now that parents answer the modules, children couldn't concentrate when in online [classes]. We really have to go back to face-to-face. It would be really difficult for our education system if we don't go back to face-to-face," he added.
VACCINATION
While Treñas called for the public to get their booster shots against COVID, and for those eligible to take their second booster shots, he also said that their focus would be on community-based vaccination rather than in larger venues.
This was despite continuously low rates of booster shots amid reaching 128 percent of the target population for COVID vaccination.
"Second dose booster shots are only being allowed for senior citizens, immunocompromised persons, and healthcare workers. At the same time, booster shots remain low. We are the highest in Western Visayas at around 40 percent but that is still low. We want to reach 100 percent," the mayor said.
The mayor said that lower daily vaccination rates in recent months have forced them to nix jab activities at malls and instead distribute them to district health centers.
"We are making it easier [for booster shot administration]. That is why we have brought [COVID vaccinations] to health centers. People will no longer need to ride. In Molo, they have it in the plaza," he stated.
"We will no longer go back to mega vaccination sites because only a few people are going. Reports state that the biggest is now at 400 [jabs per day], already including booster shots and minor-aged vaccinations. Before, we had 2,000 to 3,000 [per day in one site]," he added.
He added that the city government is also open to providing incentives for those who will receive booster shots.
COVID vaccines which have already expired would be returned to, and be replaced by, the Inter-Agency Task Force for the Management of Emerging Infectious Diseases (IATF-MEID).
These include 15,000 Pfizer doses which expired last May 31,900 doses of Moderna vaccines which are set to expire today, June 6, 3,936 doses
Remaining vaccines on stock would be used to boost the campaign to get more people to take first and second booster shots.