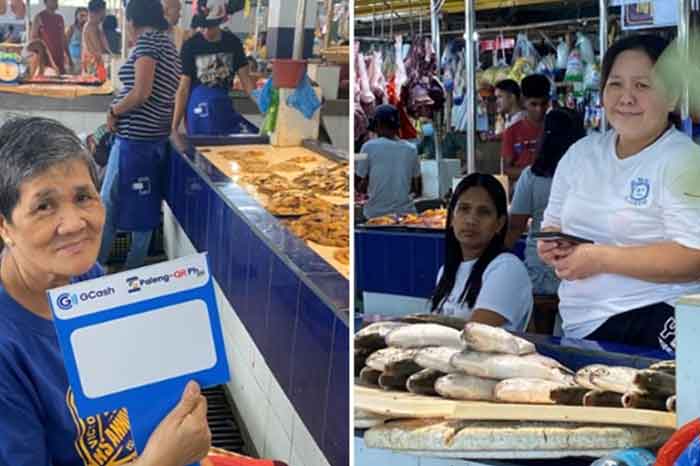 The Paleng-QR PH Plus program was launched in Victorias City and the vendors at its  commercial center  welcomed this cashless payment system.
For 47-year-old vendor Noryle Porras, this is a better way  to avoid counterfeit or fake bills circulating in the market.
"Mas nami, okay gid nga may amo ni, para sa tawo mas madasig magbayad sang ila gina bakal. (This is nice, it is better for us and for our customers, it is much easier for them to pay for their goods)," Porras said.
Paleng-QR PH Plus, is a joint project of the Bangko Sentral ng Pilipinas (BSP), the Department of the Interior and Local Government (DILG) and the local government unit that will endorse the program through an ordinance.
BSP Deputy Governor from the Regional Operations and Advocacy Center Bernadette Romulo-Puyat graced the launching of the program in Victorias City along with  representatives from financial service providers  like the LandBank of the Philippines, Union Bank, GCash, Maya, StarPay, among others.
Puyat enumerated the benefits of the system – it is sanitary, convenient, and provides financial footprints for micro, small and medium enterprises (MSME).
"The use of Paleng-QR PH is sanitary through cashless payments, this prevents the spread of diseases. Second, this is convenient since vendors need not prepare coins for change and there will be no more issue on counterfeit bills.  This will also provide the financial footprints to enable banks to allow loans to vendors with low interest rates and no collaterals," Puyat added.
Victorias City Mayor Javier Miguel "Javi" Benitez also encouraged vendors, including the Tricycle Operators and Drivers Association, to have an account and QR code enrolled so all of them will be able to use cashless transactions by the end of the year.
"Hand in hand of course is our connectivity, and that is a bigger challenge for us and we are very happy that the Department of Information and Communications Technology and the BSP are all here talking about connectivity.  We need help in our connectivity," Benitez added.
To date, 11 local government units have adopted the Paleng-QR PH Plus program since it was launched in November 2022.
Bacolod City, the capital city of Negros Occidental, was the first LGU in Western Visayas to use the system in its markets since May this year. (Easter Anne Doza/PIA Region VI Negros Occidental)