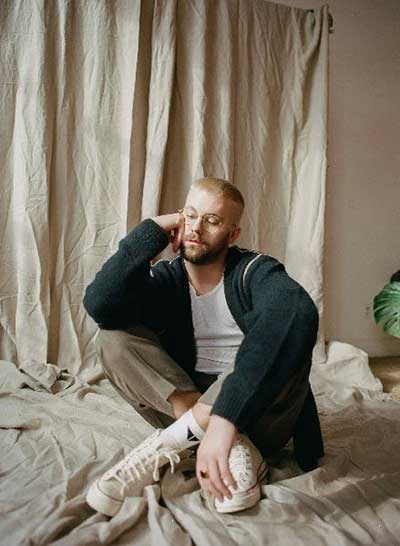 Singapore – Building on the success of back-to-back EP releases in 2020, Canada's Virginia to Vegas, AKA Derik Baker, has teamed up with Sweden's superstar duo NOTD to release "Malibu," a smooth, electronic track that is the perfect soundtrack for open-road drives in the coming Spring sunshine.
"I'm still absorbing the year that was 2020 and am incredibly humbled by the support we've received for the two EPs last year," said Baker. "Heading into 2021 we knew we wanted to do something fun and give everyone a reason to get up and dance, and there was no one else we'd want to do that with other than the guys from NOTD. Tobi and Sam brought such a fun and upbeat energy to the record and we're all hopeful this year we'll be able to unite in person, bringing the track to life on international stages in front of live audiences." 
With almost 2 billion combined global streams and a partnership in the U.S. with Republic/Casablanca Records, this collaboration from Sweden's NOTD and Canada's Virginia to Vegas brings two top artists together on the international stage. "Malibu" was an organic collaboration set in motion through the connection of mutual friends; and after months of virtually bouncing ideas back and forth, it was clear something special had been created from the two powerhouse talents from different ends of the globe.
"This song is the perfect vibe for cruising with your friends and we're so stoked to be doing it with Derik (Virginia To Vegas)", said NOTD.  "We've been fans of his stuff for a while. Go blast it in your speakers!"
Hot on the heels of their five-week #1 on the U.S. Dance Charts with "Nobody," NOTD joined Baker digitally, from Sweden, to lay down the track late last year. The multi-platinum duo of Tobias Danielsson and Samuel Brandt have garnered global success since breaking out onto the scene, getting their start remixing tracks from music's top stars like Shawn Mendes, Ed Sheeran, Demi Lovato, among more. The 2020 iHeartRadio Music Awards nominees for Dance Song of the Year have built an incredible fanbase with their dance-meets-pop hits, including two top-40 singles ("I Wanna Know" and "So Close") on pop radio, one of which was also the #1 most played song on U.S. Dance Radio in 2019.
"Malibu" marks Baker's fourth single in just over a year, coming after two EPs dropped in 2020 by the 4X PLATINUM-selling, JUNO-nominated Toronto-native. Today's release follows up the groundbreaking success of "betterman," "Palm Springs: the way you made me feel" and "Just as Much," his recent collab with the JUNO-nominated Delaney Jane, which was the #1 Most Added Canadian Single at Canadian Radio back-to-back weeks. He has built his success the old-fashioned way — playing tons of shows, putting out great music and staying true to himself. Today's release further cements that Baker's home is at the top of the charts and on the international stage, alongside the world's biggest talent.
A truly independent artist with a clear vision of what he wants sonically, visually and emotionally, Baker has shared the stage with the likes of Post Malone, Ed Sheeran,Maroon 5, Fifth Harmony and more. Staying true to himself, Baker continues to be recognized for his hard work, receiving praise from artists such as Taylor Swift and Julia Micheals.