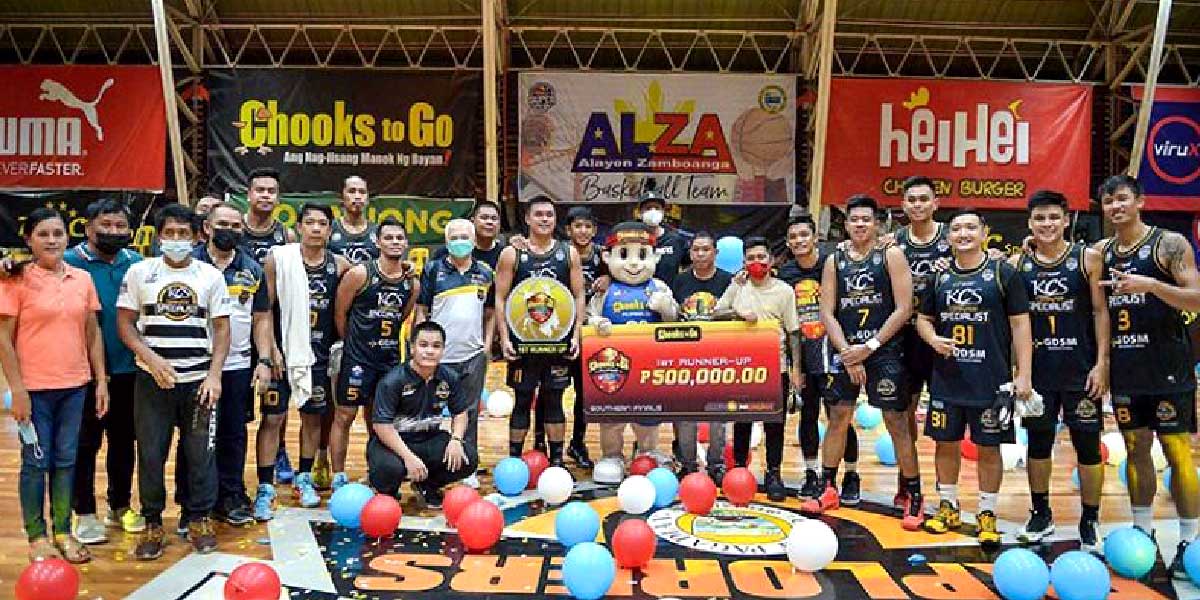 By Leobert Julian A. de la Peña
VisMin Super Cup Visayas leg champions KCS Mandaue Computer Specialist is currently facing financial woes after team owner Ricky Verdida announced that his team is already for sale.
After falling short against the Jumbo Plastic-Basilan Peace Riders in the Visayas-Mindanao king of the court grand finals clash, Verdida immediately confirmed his move.
"Hindi na kaya. Nabaon na sa utang. I want to continue but at the same time, I need to take care of my family," said Verdida.
Creating the best options among his players was his no. 1 priority just to build a winning team. A big evidence of this is his acquisition of PBA-level players like Ping Exciminiano, Al Francis Tamsi, and Gryann Mendoza.
His moves paid off big time after the Computer Specialist took down the star-studded MJAS Zenith-Talisay in the finals of the Visayas leg.
However, Mandaue just suffered a sweeping defeat against the Mindanao champions Basilan team after going to battle without their three superstars due to contracts with the PBA.
"If there's someone interested, it would be great so that my players can still have work. I feel infinite happiness that we made it this far despite everything that we went through," added Verdida.