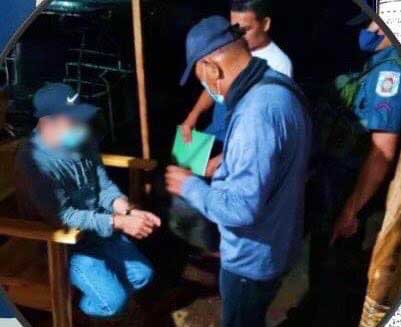 By Glazyl Y. Masculino
BACOLOD City – An alleged former member of the New People's Army (NPA), failed to avail of the Enhanced Comprehensive Local Integration Program (E-CLIP) in Calatrava, Negros Occidental after authorities found out that he was wanted for frustrated murder.
"Ka Ricky," 47, of Barangay Minapasok was arrested by personnel of the 1st Negros Occidental Provincial Mobile Force Company (Nocpmfc) after he was served with an arrest warrant at Barangay Calampisawan last Wednesday.
According to Police Lieutenant Colonel Jay Malong, 1st Nocpmfc commander, the former rebel previously surrendered to authorities.
But upon verification of his background, police found out that he has an arrest warrant in Cadiz City.
"Medyo strikto kasi yung sa E-CLIP kaya vinalidate muna namin siya then we found out may warrant pala siya," Malong said.
"Ka Ricky" was under monitoring for nearly two months and was arrested through information given by the concerned citizens, according to the police.
Malong, however, did not reveal the name of the rebel returnee as validation is ongoing.
"Ka Ricky" is now the in the custody of Calatrava Municipal Police Station.