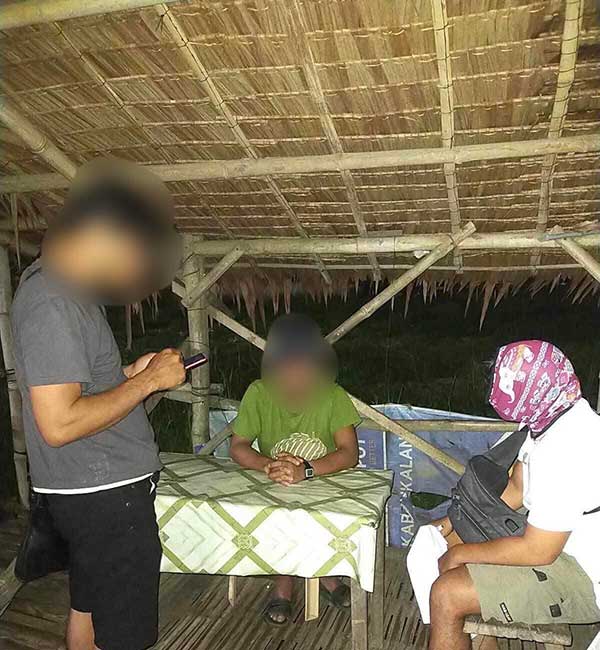 By Glazyl Y. Masculino
BACOLOD City – An alleged member of the New People's Army (NPA) wanted for carnapping charges was arrested by police and military forces at Centro, Barangay Yao-Yao, Cauayan, Negros Occidental yesterday.
Police identified the suspect as Joshua Rabor, alias "Jake," 25, of Barangay Camalandaan.
He is an alleged member of Squad 3, South West Front (SWF), Komiteng Rehiyon-Negros, Cebu, Bohol, Siquijor (KR-NCBS), and a Non-Periodic Status Report (NPSR) listed person, according to the police.
Lieutenant Colonel Alvimar Flores, head of the 2nd Negros Occidental Provincial Mobile Force Company (Nocpmfc), said the apprehension of Rabor was made possible through the help of the Army.
Rabor has a standing arrest warrant for violation of Republic Act 10883 or the New Anti-Carnapping Act of 2016, issued on May 3, 2023, in Bacolod City.
The court has recommended a P300,000 bail for his provisional liberty, according to the police.
Flores said the suspect's alleged link with the NPA was based on his revelation, identification of his former comrades, and custodial debriefing report.
According to the suspect, he joined the armed struggle in 2022, and left the group in May this year, Flores said.
"Nag full time siya. Tapos may time gasaka kag gapanaog until such time nga nanaog na gid siya siguro kabatyag na siya kapoy," Flores said.
The operation was in coordination with Cauayan Municipal Police Station, the Army's 15th Infantry Battalion (IB), 604th Company of Regional Mobile Force Battalion (RMFB)-6, and the Philippine Air Force.
Rabor is detained at Police Station 8 here.
Meanwhile, the Mt. Cansermon Command-NPA South Central Negros Guerrilla Front slammed the Army and the police for the apprehension of Junjie Camanso alias "Junjie," 30; and Judy Blazer alias "Judy," 61 in Binalbagan town last week.
In a press statement, Ka Dionesio Magbuelas, spokesperson of the rebel group, said that these two individuals were farmers who were red-tagged and charged with various offenses resulting in their apprehension in Barangay Santol on September 10.
According to the Army, both were alleged members of the NPA Yunit Militia (YM) operating in the area.
Camanso has an arrest warrant for attempted murder issued by Presiding Judge Walter Zorilla of the Regional Trial Court Branch 55 in Himamaylan City, dated September 28, 2019. The court recommended a P120,000 bail for his provisional liberty.
Blazer was arrested by virtue of an arrest warrant with no bail recommended for murder issued by Acting Presiding Judge Edgardo Catilo of RTC Branch 55 in Himamaylan City, dated February 9, 2005.