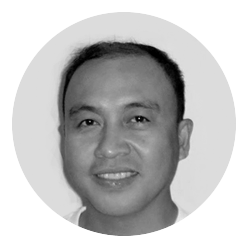 By Alex P. Vidal
"Violence is the language of the unheard." — Martin Luther King III
WHAT happened to the 51-year-old man inside a Lower Manhattan bank ATM August 15 afternoon could happen to anyone, including me who is a regular visitor in the vicinity.
And this will confirm my assertion that mad men in New York target not only Asians but also other races.
Violence aimed at anyone in New York and in other states happens with or without the pandemic.
It's actually a case of being at the wrong place in the wrong time or a "to-whom-it-may-concern" type of assault.
This will further prove my hypothesis that self-dense or confronting our attacker or attackers physically may not be a wise move, especially for the women and elderly victims as suggested by some wisecracks in the Philippine Consulate New York.
The Philippine Consulate here has made a suggestion to train Pinoys in New York for self defense amid reports in the upsurge these past months of hate crimes that victimized many Filipinos.
I don't believe it would save us if beasts in these urban jungle harassed
and physically harm us "for being Asians."
When we were attacked, we could only fend for ourselves.
The police, like in the movies, will arrive only after the action. We are lucky if we survive.
-o0o-
A senior male friend once reminded us: "Bawal ang pa tanga tanga. Dapat laging handa at may presence of mind tayo habang naglalakad sa kalye dito sa New York." 
Many of us may have now seen the video of the gruesome attack on Spanish-speaking Miguel Solorzana, 51, who luckily survived and was recovering at Bellevue Hospital from the horrific madness that distracted many ATM users.
The attacker was seen on video casually walking into the facility with a bank of ATMs, holding a "wasay" or hatchet in his right hand — and then suddenly lunging at Solorzana, who seemed not to even notice the attacker until he was under siege.
The assailant, a black man believed to be mentally and emotionally disturbed, repeatedly hacked the defenseless, man who was withdrawing money in the ATM, in the head and leg in what New York Police Department described as a shocking caught-on-camera ambush.
A suspect in the terrifying assault was taken into police custody late August 17, or two days after the assault, and reportedly taken to Bellevue Hospital for evaluation.
No further information about him was immediately available, according to reports here.
-o0o-
Reports said the victim had been at an ATM at the Chase bank on Broadway near Morris St. about 5:20 p.m. when the assailant, who wore a black mask over his face, initially walked behind him—but then suddenly turned around and swung the hatchet at the man's leg. "The Queens resident, clutching his backpack in front of him, valiantly tries to defend himself, but the attacker shoves and grabs him, swinging the hatchet at his head as the overpowered victim tries to wrest it away, the video shows," reported New York City's Daily News.
"After the attack, the suspect is seen angrily stomping over to each of the bank's ATMs, smashing the screens with his hatchet, before dropping the weapon and walking away, the video shows."
Solorzana, who lives in Corona, reportedly needed two surgeries after the bloody attack, his friend Manny told The News.
"The whole family is in Mexico," Manny said. "I didn't ask him about what happened, I just wanted to make sure he's okay."
(The author, who is now based in New York City, used to be the editor of two dawilies in Iloilo)