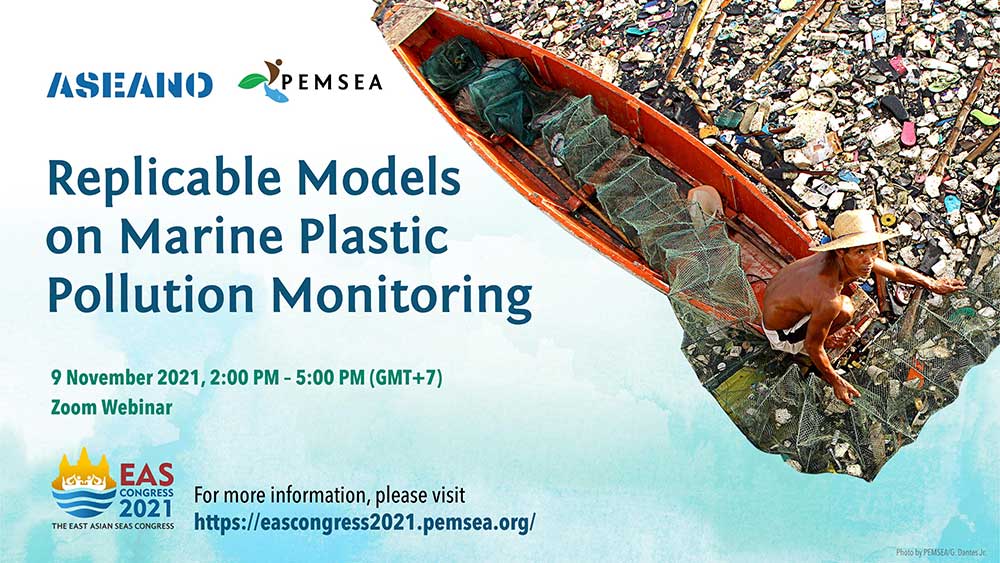 Partnerships in Environmental Management for the Seas of East Asia (PEMSEA) is organizing a webinar on replicable models on marine plastic pollution monitoring on 9 November 2021. The webinar is slated from 2PM to 5PM (GMT+7) via Zoom and is open to all interested parties.
"This event aims to highlight all lessons learned from the ASEAN-Norwegian Cooperation Project on Local Capacity Building for Reducing Plastic Pollution in the ASEAN Region (ASEANO) and other efforts in Asia to reduce the flow of plastic waste into the ocean," explains PEMSEA Executive Director Aimee Gonzales.
The event is one of several pre-Congress events called Collabs, which are technical and public-oriented discussions, workshops and training sessions organized by PEMSEA partners, networks and other organizations. PEMSEA's Collabs shall culminate in the upcoming East Asian Seas (EAS) Congress, slated for 1 and 2 December 2021.
Confirmed speakers include Deputy Secretary-General of Association of Southeast Asian Nations for ASEAN Socio-Cultural Community Mr. Ekkaphab Phanthavong, Ambassador of Norway to ASEAN H.E. Kjell Tormod Pettersen, Norwegian Institute for Water Research (NIVA) Section for Catchment Biogeochemistry Researcher Dr. Hans Fredrik Veiteberg Braaten, Indonesian Society of Limnology Chairman Dr. Hidayat S.Kom., M.Sc., OceansAsia Research Director Dr. Teale Phelps Bondaroff, Our Sea of East Asia Network Founder and President Dr. Sunwook Hong, De La Salle University – Dasmariñas Social Sciences Department Chair Dr. Edwin Lineses, NIVA Researcher Dr. Rachel Hurley, UNDP/GEF Arafura and Timor Seas Ecosystem Action Phase II (ATSEA-2) National Project Coordinator for Timor-Leste Mr. Almerindo Olivera da Silva, World Wide Fund for Nature (WWF) Extended Producer Responsibility and Global Plastics Policy Coordinator Mr. Huy Ho, plus Cavite  Provincial Government Environment and Natural Resources Officer Ms. Anabelle Cayabyab. The event will be moderated by Arisman, Executive Director of the Center for Southeast Asian Studies (CSEAS) Indonesia.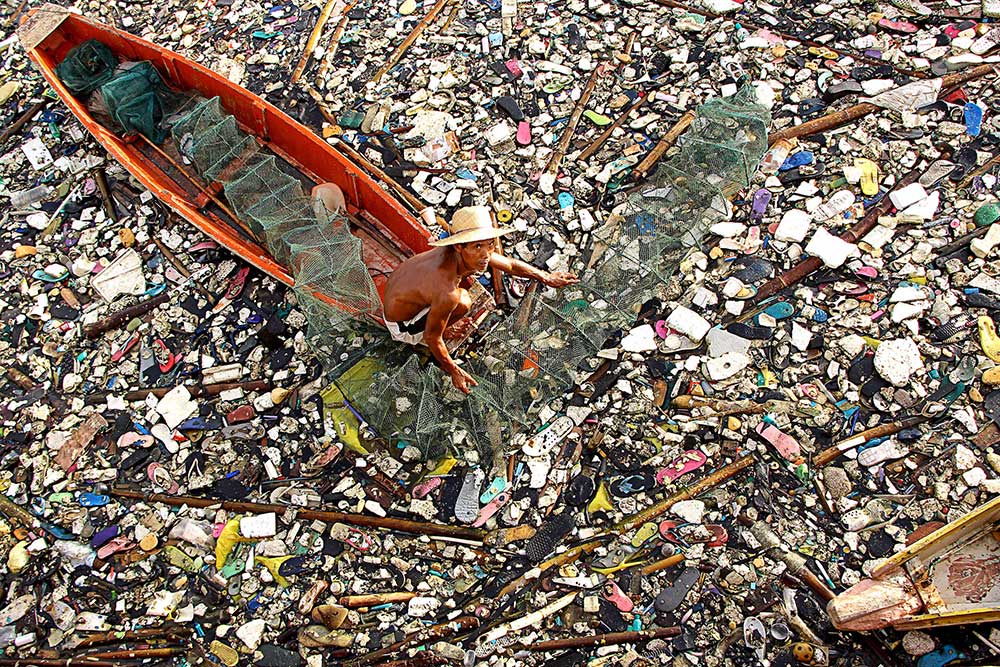 Funded by the Norwegian Development Program to Combat Marine Litter and Microplastics, ASEANO is led by NIVA and CSEAS Indonesia in close collaboration with the PEMSEA Resource Facility and ASEAN Secretariat under the purview of the endorsing ASEAN sectoral body, the ASEAN Working Group on Coastal and Marine Environment (AWGCME).
The ASEANO project aims to develop a set of sound and sustainable measures to reduce the impacts of plastic pollution and their implications on socioeconomic development and the environment focusing on the city or municipal level, with West Java in Indonesia and Cavite in the Philippines as project sites.
A novel catchment-based model will be developed to quantify the release, transport and fate of plastic pollution, plus their future trends under different management options. This will result in the development of targeted and cost-efficient measures for the reduction of plastic waste. The project will also work on the monitoring and evaluation aspect of plastic pollution, particularly the development of a catalogue of monitoring methods, plus capacity building for allies.
The results of the project will then be synthesized into sector-specific roadmaps on plastics management for potential extrapolation to the ASEAN region.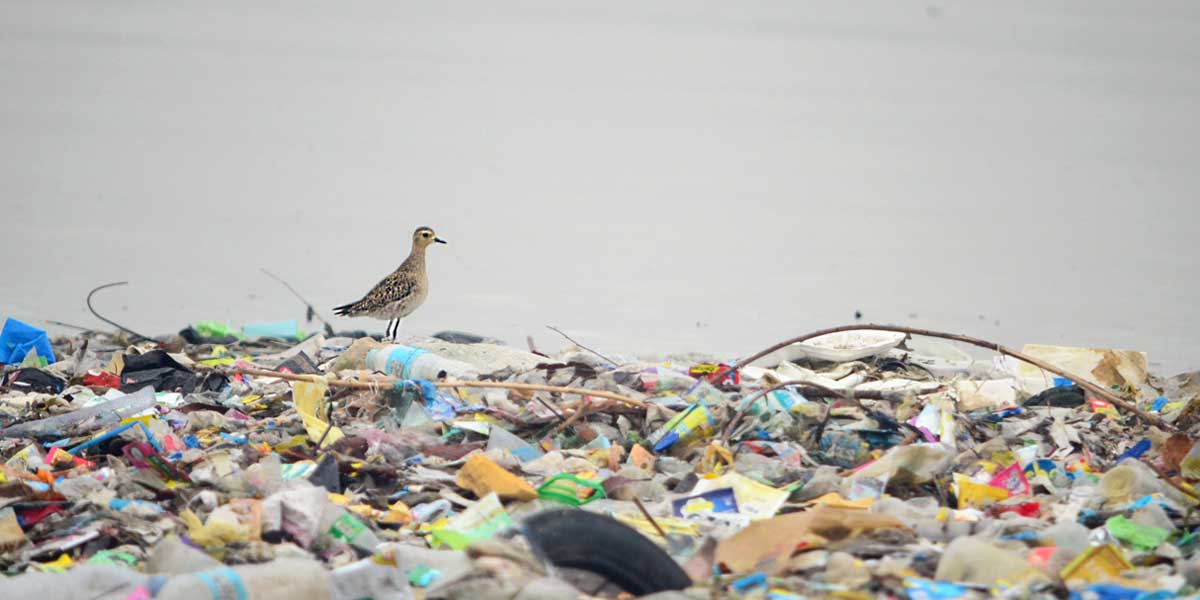 At the end of the webinar, participants are expected to have a clear understanding on the importance of monitoring in plastic pollution management and have a broad picture of the state of play of marine plastic pollution in Asia with case studies within and beyond the ASEANO project that can be adapted and replicated in other sites. Target participants include members of the PEMSEA Network of Local Governments and Learning Centers, plus other relevant stakeholders and interested individuals.
Participants interested in plastics pollution solutions can register through the following link (https://tinyurl.com/ASEANO-Collab-ZoomReg) before 6 November 2021. Registered participants shall automatically receive user-specific Zoom links and online calendar invites.