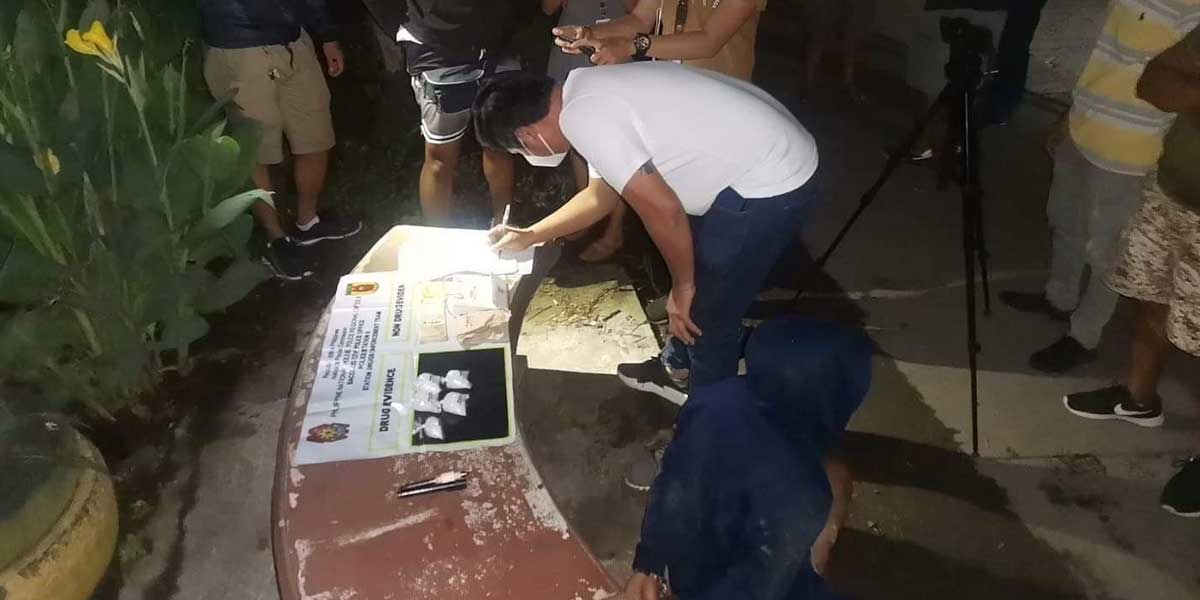 By Glazyl Y. Masculino
BACOLOD City – Local police seized P3,889,600 worth of suspected shabu in three separate buy-bust operations here from March 11 to 13, 2022.
The biggest drug haul was conducted in Barangay Singcang-Airport last Saturday, which resulted in the arrest of Joey Piestaño, 30, of the said village.
Police confiscated from Piestaño about 450 grams of suspected shabu worth P3,060,000.
According to Major Joery Puerto, head of Police Station 8, Piestaño was jailed in 2018 for a drug offense, but was released the following year through plea bargaining.
Puerto believed that Piestaño was able to build his network inside the jail that's why he was still able to allegedly engage in the illegal drug trade.
"Naka connect siya siguro sa source niya sa sulod and amo na ga mando through video call," he said.
Puerto was referring to the alleged source of Piestaño inside the New Bilibid Prison in Muntinlupa City.
Puerto said that Piestaño's recent arrest came after three drug suspects, who were previously arrested by the police, tagged him as their alleged source here.
When police busted him, Puerto said that Chinese tea bag packages was seen inside his house.
"Na repack and na dispose niya na iban, ang na recover amo na lang ni bilin sa nakuha niya ligad adlaw," the station commander added.
Puerto said they are probing if he had links to any drug group here.
A day prior to the said operation, Joebert Carian, 41, of Barangay Tangub here was also arrested in the village last Friday.
Police operatives of the City Drug Enforcement Unit (CDEU) busted Carian with about 81 grams of suspected shabu worth P550,800. He is detained at Police Station 8.
Lieutenant Joeven Mogato, CDEU head, said that Carian is a newly identified drug personality.
"Front niya lang ang pag repair sang appliances," Mogato said, adding that Carian would reportedly meet someone to get the contraband somewhere or someone just delivers it to him.
Meanwhile, Mark Arevalo, 21; Jeremy Booc 20, both residents of Barangay 2 here were apprehended in the said village yesterday.
Police seized 41 grams of suspected shabu worth P278,800. Both of them are detained at Police Station 2.
The four arrested individuals have yet to be reached for comment.