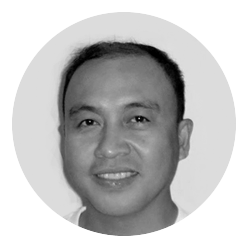 By Alex P. Vidal
"The refugee crisis shows we can't be isolated from the world's geopolitical troubles."—Emmanuel Macron
I WELCOME everyone regardless of race, color, age, sexual orientation, religious and political belief who wants to come to America legally to join the mainstream as immigrants.
I don't like the way some people in this great nation react every time a horde of refugees or those intending to seek sanctuary in mighty America are reported to be on their way to the Land of Milk and Honey.
Like our distressed and badly tormented brothers and sisters fleeing from Kabul.
This is a geopolitical reality and America probably has been designated by God to embrace those who are seeking immediate help and in need of protection, quality of life, freedom, professional and economic opportunities, productive and peaceful environment, religious and political freedom.
Especially those coming from the Third World, calamity and war-torn countries like Vietnam in the 70s, Haiti, and some famine-stricken and violent-laden African countries.
-o0o-
It so happened the latest waves of immigrants are running away from a Taliban-controlled country and are seeking refuge in the United States, among other "friendly" and "open" countries and territories in America and Europe.
In the issue of social mobility, any possibility of abrupt assimilation and congregation will always make some citizens jittery and insecure; they think there is such a grand invasion that will threaten their security, property and good life; they're frightened by a class-divided society myth.
In a state organized principally around the ideas of opportunity and openness, social stickiness of this order amounts to an existential threat.
There's always an iota of bias and discrimination in the hearts of some of those already enjoying their life in economically and politically advanced and robust countries like the United States.
This will explain their unfounded and baseless paranoia and restlessness toward these terrified warm bodies from Afghanistan.
As human beings, we all possess an inherent responsibility to love and care for one another.
Tuloy po kayo and welcome to America, brothers and sisters from Kabul.
-o0o-
EVEN if Senator Emmanuel "Manny" Pacquiao has already accepted defeat—and even apologized, some of his fanatics continued to insist the former world champion from Saranggani "had been robbed."
A narrow-minded die-hard from Pototan, Iloilo, a frontline worker who just came home from Saudi Arabia, even toyed with the idea that "it was the mafia who caused Pacquiao's defeat" to Yordenis Ugas during their WBA welterweight title duel on August 21 in Las Vegas.
This is the kind of cult mentality that is so dangerous and has heavily contributed in the deterioration of the quality of leaders being regularly elected in the Philippines.
For instance, even if the leader—political or religious—is the one who raped the 12-year-old girl, this type of die-hard supporter will insist it was the victim's fault because "he had a crush" on the perpetrator.
Scary because there so many of them.
They even once elected a deviant movie actor and an over-rated mad man into the highest office of the land.
(The author, who is now based in New York City, used to be the editor of two dailies in Iloilo)