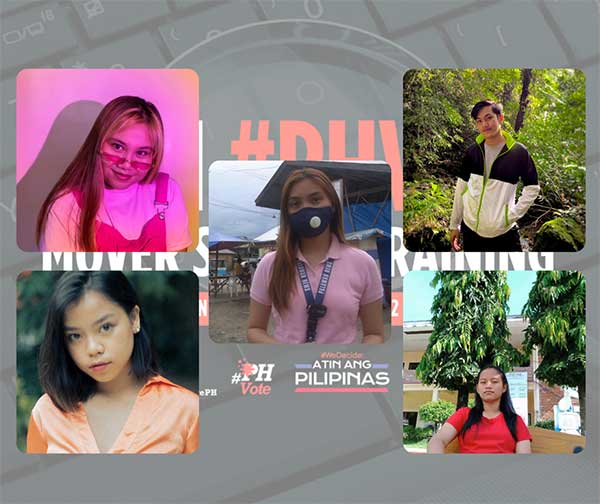 By Hans Ethan Carbonilla
Communication and Media Studies students from the University of the Philippines Visayas harnessed their skills in citizen journalism as they finished Rappler's #PHVote Mover Summit.
Lara Grace Palay, Neil Terrence Masigon, Cyra Evangelio, Marie Andrea Pefianco, and Mariane Cagalawan heeded the call of Rappler to build a network of lead movers with the 2022 Philippine elections in context.
They underwent a series of rigorous training sessions. Along with the sessions, they were required to submit three outputs: (1) news updates from their respective localities, (2) a fact-check report, and (3) a profile of a local candidate.
According to Masigon, the experience was worthwhile as they were able to closely work with professionals from Rappler and some citizen journalists in the country.
Joining the summit was "hitting two birds with one stone," as he did not just learn but he was also given a platform to write about his community.
Amid the challenge of balancing academics and attending the sessions, Palay shared that it was overwhelming at first, but she further added that all the activities they went through were beneficial.
"Rappler really encourages youth and campus journalists like us to be involved in matters of great importance to the society and I really want to get that kind of training that's why I joined," Palay said.
Despite their hectic schedules, these student journalists took on the challenge of writing beyond the surface.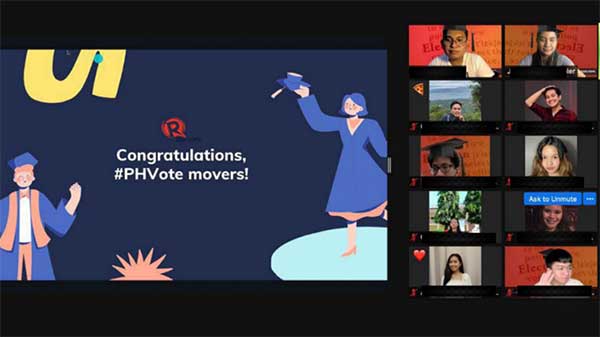 Going Beyond the Surface
In the time when information is highly critical, citizen journalism plays a pivotal role in information dissemination, most especially that the 2022 election is fast approaching. This is what Rappler wanted to impart.
"We need to speak truth to power. As student and citizen journalists, we have to maximize our platform in reporting news that matter most to our locality," Masigon said.
Talking about going beyond the surface, Masigon looked back to the most memorable session they did with Rappler's executive editor, Glenda Gloria. He confessed that the session served as his wake-up call.
"It made me realize the weight and importance of what we're doing and how it will impact the coming elections," he added.
As one of the current reporters and writers of Palawan News, Palay shared that she felt inspired and motivated to engage more in matters regarding the elections.
Participating in the summit prepared her as she will be covering the elections next year.
One of the objectives of the summit was to "facilitate training of lead movers across the country with knowledge and skills needed in covering news, fact-checking, leading projects, and building communities."
The student journalists said that the lessons they have learned in their journalism classes under Dr. Zoilo Andrada Jr. helped them prepare.
Evangelio said it made her confident while accomplishing the activities.
"Doc Zoi's classes have taught us the backbone of writing the news – from spotting a story, identifying sources, and data gathering," she added.
Dr. Andrada believed in their capabilities to write stories with substance as they were recommended by him based on their skills and willingness to improve their craft.
"I chose students with good writing skills, finished CMS 131 (news writing), has the passion in journalism, and an excellent storyteller," he said.
True enough, they have proven themselves worthy as they have used the knowledge from their journalism classes for a bigger purpose.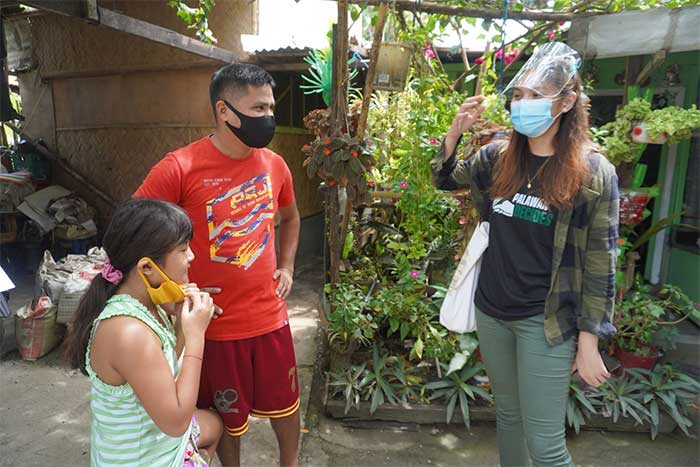 Journalism for the People
"Bakit ako matatakot?"
This was the question Cagalawan realized. She said that joining the summit was like discovering a new definition of journalism.
It gave her a new perspective towards writing and reporting, trolls, disinformation and the like.
Cagalawan highlighted the importance of listening to the calls of the community. After the summit, she said that she is now living with the statement "ilagay ang tainga sa lupa."
These five student journalists equipped themselves with essential weapons they garnered from the sessions, making them ready to go beyond the 5Ws and 1H of reporting.
By going beyond, the summit made Masigon reminisce about the days when he was still joining contest journalism.
"When I joined school press cons back in high school, we're always taught the same thing over and over again about the structure and technicalities of writing the news," he shared.
He added that no one tried to impart the correct mindset, principles, and ethical standards of what campus journalists should be – all of these were tackled in the summit.
The summit opened the doors for them to fully understand the underlying responsibility citizen journalists have in the unprecedented times.
Future Plans
With all the learnings they accumulated from the summit, here are the plans of these student journalists:
Terrence Masigon: "Aside from closely working with Rappler in covering our local elections in 2022, one of our initial plans is to create a local fact-checking group that would translate these reports into our local languages."
Lara Grace Palay: "I want to practice what I have learned. Hindi ako basta-bastang magsusulat lang just for the sake of completing a story but really yung pinaghirapan at pinag-iisipan."
Mariane Cagalawan: "I plan to write news articles about the 2022 elections, but it will not solely focus on the candidates or campaign period. I will emphasize the calls of the people, their struggles as we approach the elections during a pandemic, and some stories of the community that must be heard by aspiring candidates."
Cyra Evangelio: "I really don't have concrete plans for now. I am just learning what I am taught and thriving to make the best out of those learnings."
Marie Andrea Pefianco: "I plan on writing community news stories about key issues that are rarely discussed in our community. Covering the 2022 election does not only mean that we have to focus on the people who are going to run for office since there is also a need to amplify the voices of the masses."
Holding their pens high, student journalists Masigon, Palay, Cagalawan, Evangelio, and Pefianco promised to continue writing beyond the surface for the betterment of their respective communities.
Hans Ethan Carbonilla is a Communications and Media Studies student of UP Visayas.