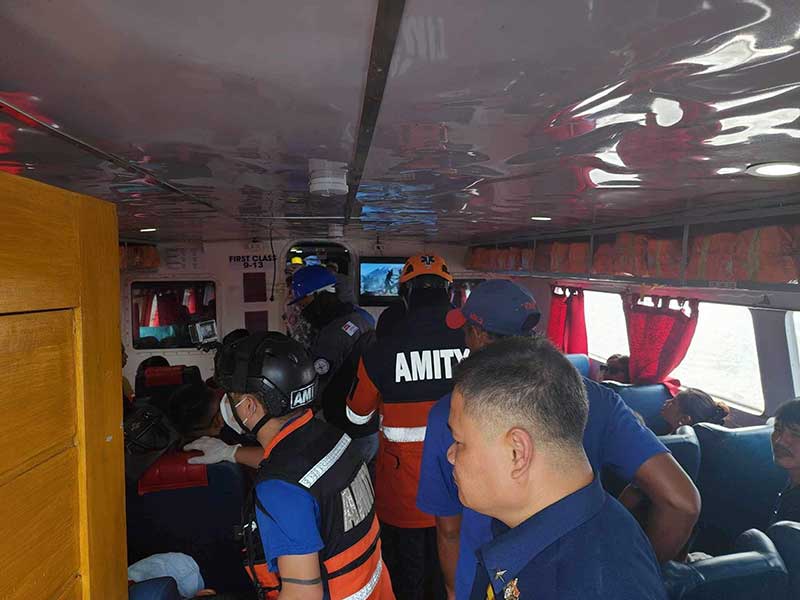 By Glazyl Y. Masculino
BACOLOD City – The Philippine Coast Guard (PCG)-Negros Occidental has yet to determine the cause of the mechanical trouble that beset M/V Weesam 6 in the waters between Panay and Bacolod yesterday.
Commander Joe Luviz Mercurio, head of the PCG-Northern Negros Occidental, said that the vessel departed from the Bacolod Real Estate Development Corp. (Bredco) port here around 11:30 a.m. when it was believed to have encountered mechanical trouble while on its way to Iloilo City.
Mercurio said that the vessel, which was carrying 170 adults and two children, sent a distress message 30 minutes after departure.
The  Coast Guard Sub Station Bacolod received the distress message around 1:15 p.m. Immediately, they coordinated with the local tug operator to deploy tug boats for the response and to subsequently tow the vessel.
Mercurio said the vessel was towed back to Bredco port around 3:30 p.m. The PCG regional office deployed a vessel to escort the towing operation to further ensure the safety of the passengers on board the vessel.
Some passengers felt unwell, as they stayed for hours inside the vessel while waiting for rescue.
Mercurio said they will make a detailed inspection to determine what caused the trouble and other relevant details for the final report.
He said all the passengers were accounted for.