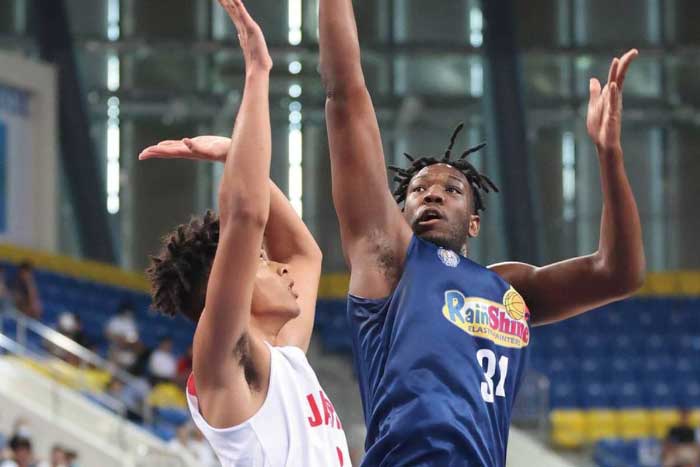 By Leobert Julian A. de la Peña
The Rain or Shine Elastopainters pulled off a massive come-from-behind victory against the Japan University Basketball Federation's Under-22 select team in the ongoing William Jones Cup last August 19, 2023, held at the Taipei Heping Gymnasium.
Trailing by 21 points heading to the second quarter, the PHL representatives flipped the switch in the next three frames to stun the Japan U-22 squad, 116-91.
The young Japanese hoopers were in their zone in the first quarter and pummeled the PHL representatives using their quick backdoor cuts to the hole and efficient three-point shooting.
With everything going Japan's way, the Elastopainters failed to contain their waxing-hot offense and allowed a disappointing 40-point period in just 10 minutes of action.
The Elastopainters quickly deployed their adjustments and started to bully their way underneath led by their reinforcements, Nick Evans and Ange Kouame.
Evans and Kouame powered their way inside Japan's loose interior coverage which helped the Elastopainters slowly chip away their deficit.
It was in the third frame where the PBA squad shot the lights out and turned into beast mode when they finally retook the lead, 72-71, off a Gian Mamuyac drive to the basket.
Despite the shooting that Japan displayed, the more experienced Rain or Shine team took full control of the game and dominated its way to a one-sided beating.
Rain or Shine's head coach Yeng Guiao put an emphasis to his fourth quarter adjustment, ordering his wards to dump the ball to Kouame who was obliterating every Japanese defender thrown at him.
Santi Santillan also put in the work in the second half and backstopped Kouame's dominant outing with a perfect 8/8 shooting from the field to end up with 20 big points.
Kouame and Gian Mamuyac contributed 18 points each while Evans added 17 markers. Andrei Caracut, one of their most consistent performers in the Jones Cup, spearheaded Rain or Shine's offense after dishing out nine assists alongside 12 points.