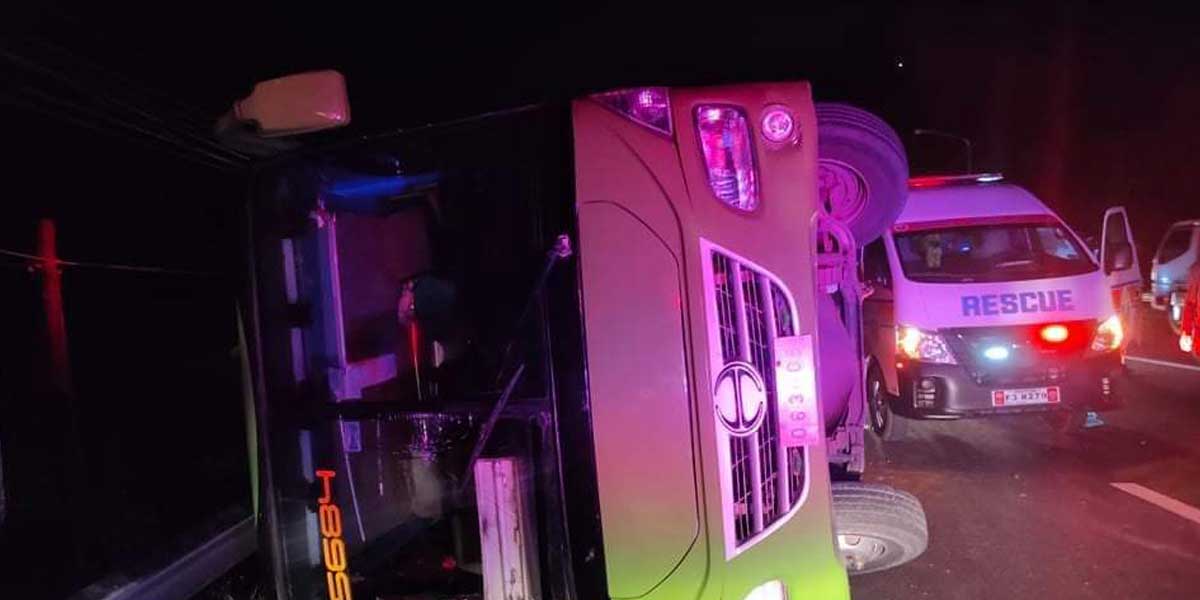 By Glazyl Y. Masculino
BACOLOD City – At least 30 persons were hurt after the bus they were riding figured in a road accident in Barangay Taloc, Bago City, Negros Occidental last Monday.
Police Lieutenant Colonel Joem Malong, city police chief, said the bus was supposed to overtake when it lost control and hit the railings at the roadside.
Malong said the 32-year-old bus driver tried to maneuver the vehicle, but it was too late, causing it to fall on its side.
"Gin try niya pa wahig pero natumba gid ang bus," she said.
Malong said that only six persons suffered minor injuries, while the 24 other passengers experienced body pain due to the impact.
The bus driver was also wounded in the accident.
Malong said the bus owner had already made some settlement with the affected passengers.
Thus, the bus driver will be released from police custody after the lapse of the reglementary detention.