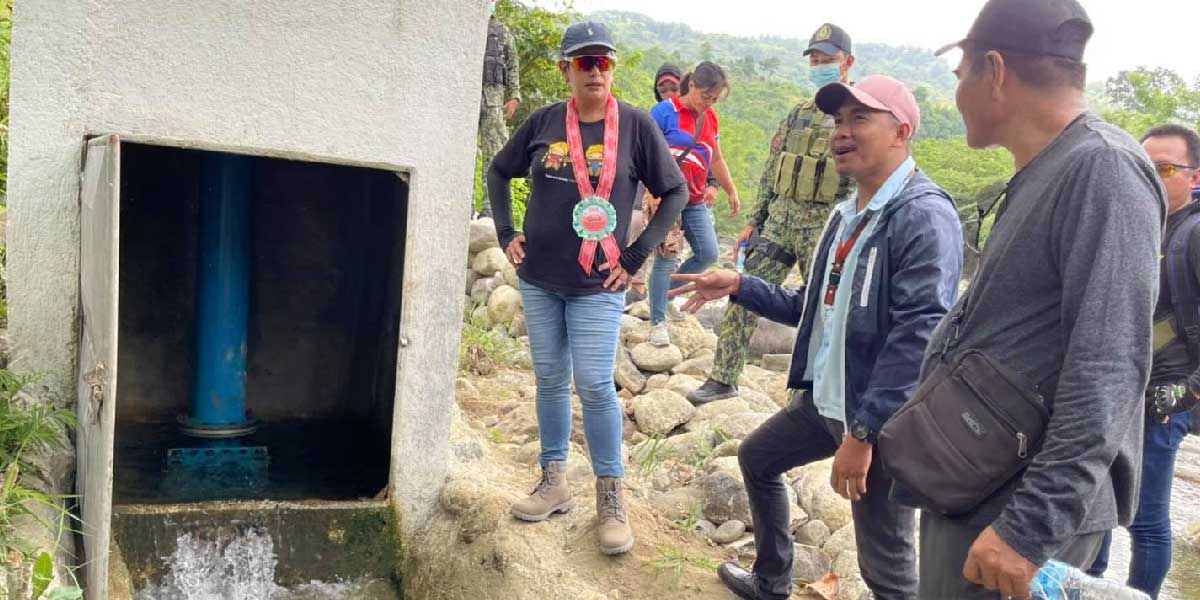 By Dolly Yasa
BACOLOD City – 73 farmer beneficiaries of several organizations in Moises Padilla town will benefit from a ram pump project of Coca-Cola Foundation Philippines, Inc., Alternative Indigenous Development Foundation, Inc. (AIDFI), and the Department of Agriculture (DA).
The farmer-beneficiaries are members of Sitio Napiluan Integrated Farmers Association (SNIFA) in Barangay Quintin Remo and Loblob Agrarian Reform Beneficiaries Farmers Association (LARBFA) in Barangay Magallon Cadre.
Moises Padilla Mayor Ella Celestina Garcia-Yulo and other local officials led the turnover of the projects on April 7 and 8, 2021 in the two barangays.
SNIFA & LARBFA qualified as recipients of the Agos Ram Pump Project during the technical and community survey of AIDFI last year, which was led by Alan Alpay, AIDFI Community & Enterprise Development Coordinator, together with the local government of Moises Padilla.
The mayor thanked AIDFI Chief Executive Officer, Auke Idzenga, for sharing his invention to the farmers without any fee as it will greatly help in their livelihood.
She also thanked Coca-Cola for funding the project and the DA for considering Moises Padilla for the project.
Yulo called for vegetable farming among the beneficiaries, saying that it is ideal for small areas and can provide them with better profits as opposed to sugarcane which requires large hectarage of land in order to have considerable profit.
Meanwhile, AIDFI CEO, Auke Idzinga, emphasized the cooperation needed for the community to prosper and maintain the ram pumps saying that even if AIDFI will provide the support needed, or any organization for that matter, if there is no cooperation and willingness among the recipients, the project will just go to waste.
Ana Susette Casanillo, Regional Sales Manager of Coca-Cola Beverages Phils. Inc., said the firm knows their responsibility to the community and that they are committed to helping the communities.
The Special Area for Agricultural Development (SAAD) Program Coordinator of DA, Ester Ruth Torreverde, also called for cooperation from the recipients and asked everyone to help each other.
According to SNIFA president Rosalyn Abordo, it was a challenge when they were called to get the materials from the municipal hall when it arrived as it was difficult getting them to the highlands, but it was worth it as they are now able to have water for their daily use.
LARBFA president Alma Estares said the project will help them as they will no longer depend on rain to water their farms. (With a report from Conrad Garcia)