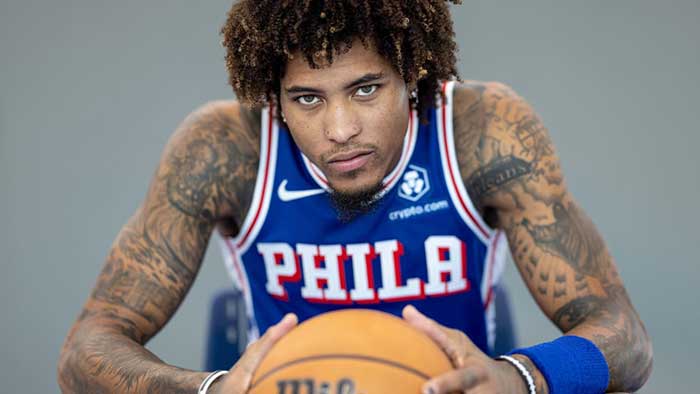 By Leobert Julian A. de la Peña
Prayers up for Kelly Oubre Jr.
The 27-year-old forward playing for the Philadelphia 76ers figured in a vehicular accident last November 12, 2023, confirmed by the NBA.
Philadelphia then released an official statement regarding the accident, announcing that Oubre Jr. was hit by a motor vehicle when he was walking near his home.
According to the incident report, the motor vehicle was running at a high-speed rate and hit Oubre Jr. in the upper chest area with the driver-side mirror.
Oubre Jr. was then brought to Thomas Jefferson University Hospital and is currently in stable condition with injuries to his hips and right leg.
"We will share more information as it becomes available. Please join us in sending our best to Kelly and his family as he recovers from the incident," the 76ers wrote in a statement.
Oubre Jr. was a late pick-up by Philadelphia during the closing days of the NBA free agency and he already proved his worth after helping the franchise kick off its season with an impressive 8-1 record.
During his eight-game stint after signing with the 76ers, the leftie energy guy is already averaging 16.3 points, 5.1 rebounds, and 0.6 assists per game.
Oubre Jr filled the shoes that PJ Tucker left after he left Philadelphia for the Los Angeles Clippers together with James Harden.
His season-high in points so far was 27 markers when the 76ers fell short against Giannis Antetokounmpo and the Milwaukee Bucks.
As of now, Philadelphia is yet to release Oubre Jr.'s recovery timetable and is reportedly under the medication of the team's health staff.