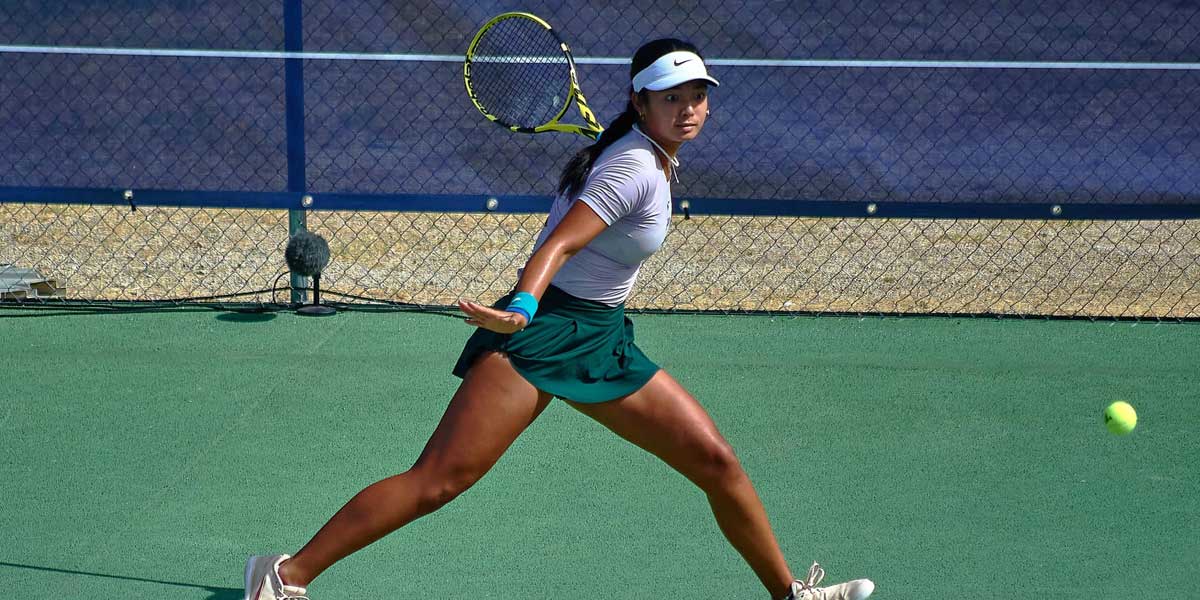 By Leobert Julian A. de la Peña
Filipina tennis sensation Alex Eala capped off her stellar W60 Open ITF Arcadis Brezo Osuna run with a second-place finish after falling short against Marina Bassols Ribera of Spain- 4-6, 5-7- in the grand finals.
It was a hard-fought finals series match for Eala after going up against the more experienced Spaniard in two grueling sets in front of an unfamiliar crowd.
Despite an on-point baseline game, Eala still struggled against the variety of shots coming from Osuna and pulled all the tricks in her bag that caught the young Filipina off guard.
Osuna took the opening set after Eala failed to hold her service possession and later on recorded untimely unforced errors when she was attempting to break the Spaniard's service.
Eala kicked off the second set with a more patient approach and didn't rush most of her shots whenever Osuna gave her a wide ball in her backhand stance.
The Filipina immediately led 5-0 and was on the verge of forcing a do-or-die set but Osuna's experience rose to the occasion and helped her claw back to win the set and raise the championship trophy.
It was still a convincing campaign for Eala after reaching her first ITF pro circuit finals since representing the country during the Southeast Asian Games held in Hanoi, Vietnam.
Eala was also coming off an injury and had to stay away from the lawn tennis court for two months before regaining her rhythm when she started joining ITF circuit tourneys again during the last quarter of 2021.
The Filipina star didn't start the way her camp wanted after facing early-round exits during the first few months of her return but made a stunning comeback this year and has already cracked the Women's Tennis Association (WTA) Top 400 female players ranking.