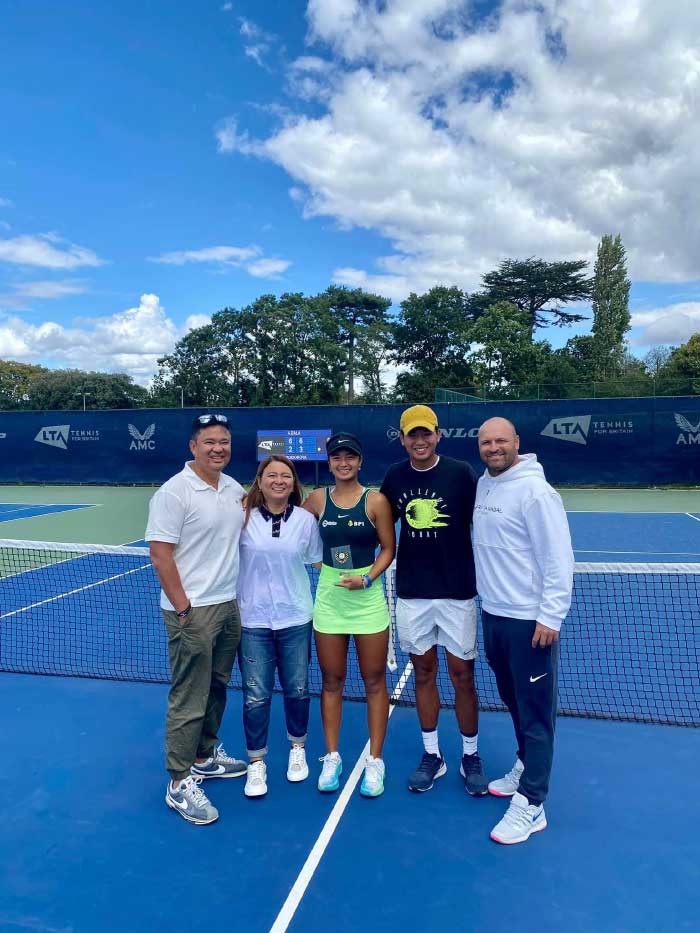 By Leobert Julian A. de la Peña
Filipina tennis sensation Alex Eala bagged her second professional championship title of the year after taking down Arina Rodionova of Australia- 6.2, 6.3- during the grand finals of the W25 Roehampton International Tennis Federation (ITF) tournament last August 13, 2023, held in Great Britain.
Eala capped off her majestic ITF circuit campaign after pulling off an upset against Rodionova who was seeded second by the W25 Roehampton tourney.
From the get-go, it was Eala who dictated the tempo of the match after quickly scoring a break-point to grab a 3-0 first set lead.
Although Rodionova was able to re-capture her groove midway through the first set, Eala's forehand bombs were just in time to help her finish the period strong.
Eala was all over the place and was consistent with her signature down-the-line forehand winners that summed up her dominant first set win.
It was an exact outcome in the following set as Eala once again broke Rodionova's first service possession to hold a commanding 3-0 lead.
As Rodionova opted to stay within the net area to give Eala unusual looks, the Filipina wisely stuck to her game plan and overwhelmed the Australian with her baseline power.
Rodionova had some moments in the second set after winning some long rally exchanges but Eala countered back with her strong first service game.
Eala then officially shut the door on Rodionova after scoring another jaw-dropping forehand winner while racking up two-straight service possession wins to raise her fourth overall ITF championship trophy since turning professional.
"ITF Pro Title #4! Just in time for my parents' 25th anniversary tomorrow! Love you mom and dad," posted Eala on her Facebook page after the victory.