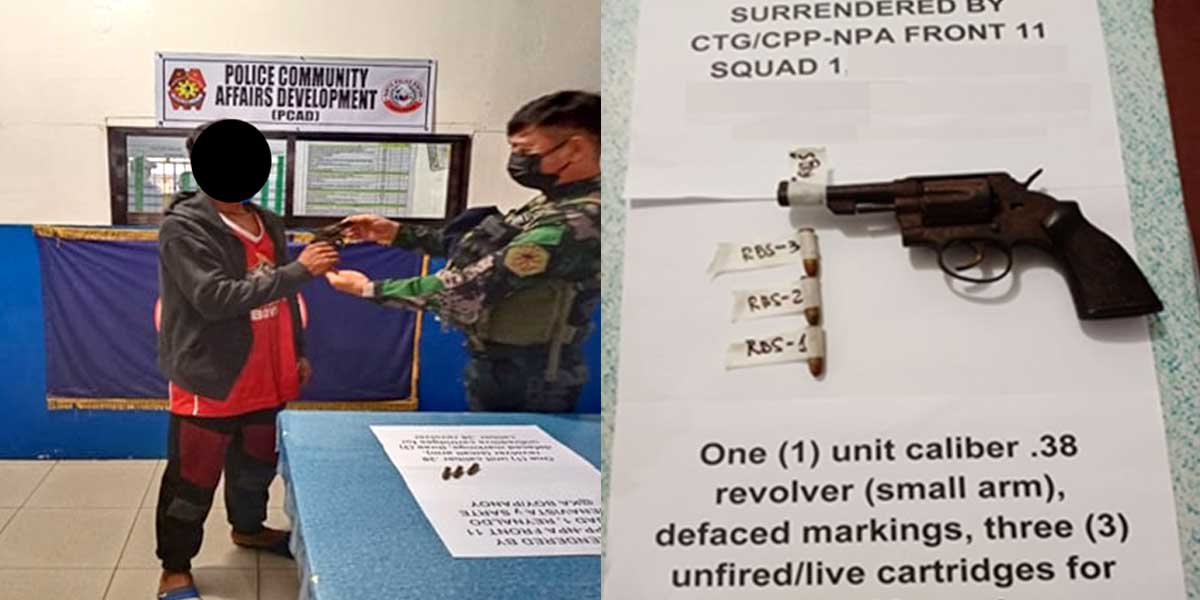 By Jennifer P. Rendon
A self-proclaimed former member of the New People's Army (NPA) surrendered to government forces afternoon of September 4 in Hamtic, Antique.
Rey (not his real name), 29, claimed to be a member of Squad 1, Suyak Platoon of NPA's Komiteng Rehiyon Panay's Southern Front.
The group headed by Joven Ceralvo alias Lex operates in the areas of Miag-ao, Igbaras, and San Joaquin in Iloilo province and Hamtic in Antique.
Rex voluntarily surrendered to Hamtic Municipal Police Station, Antique Police Provincial Office-Provincial Intelligence Unit (AkPPO-PIU), 1st Antique Police Mobile Force Company, Regional Intelligence Unit 6 (RIU-6), Regional Intelligence Division 6, and Philippine Army's 31st Military Intelligence Company.
Rey claimed to have been recruited by a certain Inday to work in a construction site on April 16, 2013.
But far from doing construction work, Rey ended up in the mountains and served as cook for the rebels.
Rey said he decided to disengage from the group in March 2019 as he could no longer bear the hardship of hiding in the mountains without sufficient food and sleep.
During his surrender, Rey turned over an NPA-issued caliber .38 revolver with three ammunitions.
The Police Regional Office 6 (PRO-6) said Rey's surrender is the result of Community-Based Programs and activities relative to the implementation of Executive Order Number 70 and through the Community Support Program conducted by the PNP and AFP in the area.
Rey underwent debriefing and will avail assistance under the government's Enhanced Comprehensive Local Integration Program or E-CLIP.