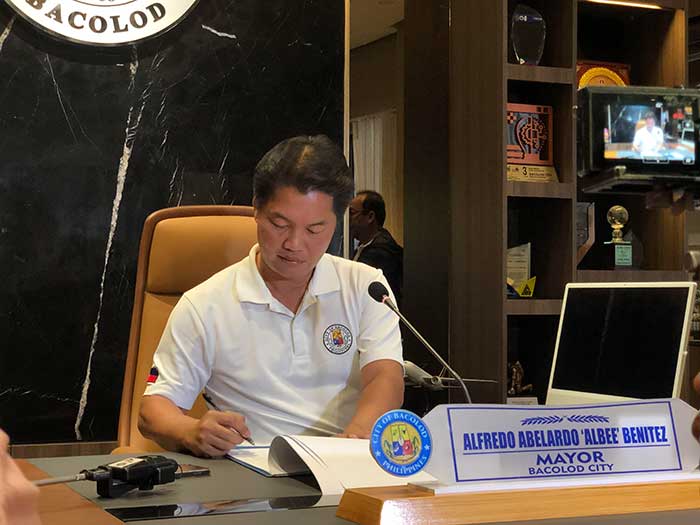 By Glazyl Y. Masculino
BACOLOD City – The city government here has forged a partnership with a firm for towing services.
Mayor Alfredo "Albee" Benitez signed a Memorandum of Agreement (MOA) with Metro Towing Services (MTS) during a press briefing at the Mayor's Office in Bacolod City Government Center last Friday.
Benitez said the firm has been given legal authority to tow vehicles clamped by the Bacolod Traffic Authority Office (BTAO) and to impound them.
"We engaged a third party for towing operations sa mga na clamp sang BTAO. I-tow and dal-on sa impounding area and sila na ma secure ka vehicles," he added.
Benitez said the city will collect the fines based on the tariff, while the towing firm will receive a share from these fees.
The full implementation of clamping and towing measures started last month, as part of the city's initiative to discipline drivers on illegal parking, alleviate traffic congestion, and ensure smooth vehicular flow within the city.
This is pursuant to City Ordinance 1035 which introduced Tow-Away Zones, indicating the guidelines and standard on accrediting privately-owned towing companies, as well as the manner and procedure of implementing the towing, clamping, and impounding services in the city of Bacolod.
BTAO has towed and clamped a total of 58 vehicles during the first day of its full enforcement on October 9.