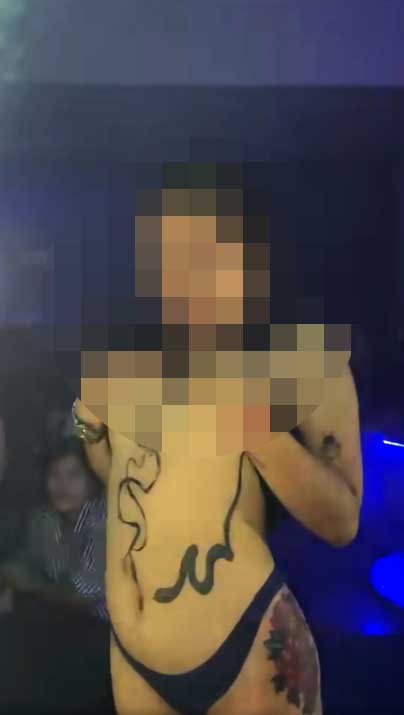 By Joseph Bernard A. Marzan
The Iloilo City government on Tuesday issued a temporary closure order against a bar in Mandurriao district after a viral video of a girl dancing with minimal clothing at the said establishment surfaced on social media.
The closure order was personally served by Task Force on Morals and Values Formation head Nestor Canong to the establishment, along with Compliance Team members. But the bar's general manager was nowhere to be found during the visit.
Canong told media that they would return and serve the order again to the general manager, as advised by the city government's lawyers.
Daily Guardian later reached out to Canong if they have successfully served the order to the manager, but he has yet to respond as of this writing.
"Our lawyer advised […] that we cannot leave [the closure order] with the help or any other employee, or just paste it there, it has to be received by the general manager. As advised by our lawyers, they may be open in the later afternoon," he said.
"We want to serve this closure order because we want to show this establishment that we are serious about implementing our laws, including the ordinance they violated, where lewd acts committed on their premises should be penalized," he added.
Iloilo City Mayor Jerry Treñas in his press conference earlier yesterday reiterated that the closure is only temporary but declined to state the conditions for the establishment's reopening.
"We cannot allow these things to happen in Iloilo City, it is really against public morals. We are a very business-friendly city, but there are certain rules we need to follow," the mayor said.
The "striptease" incident happened just after Treñas loosened restrictions on the sale and public consumption of alcohol in several establishments, provided that they follow through with their commitments to their safety and security protocols.
The mayor affirmed that the incident manifested "lax" implementation of the undertaking, which bar owners and managers signed on July 30, 2023.
The establishment confirmed the incident in a statement shared on social media and even apologized and committed to preventing the same from occurring again.