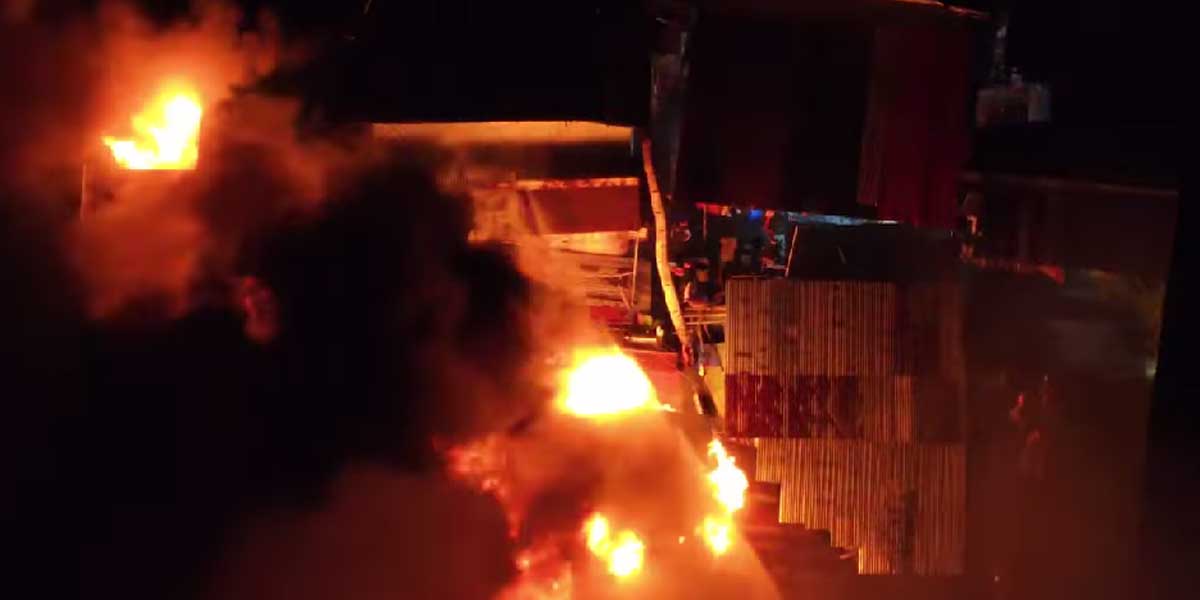 By Glazyl Y. Masculino
BACOLOD City – Mayor Alfredo "Albee" Benitez has called on barangays here to take extra precautions in communities identified as critical areas or red zones in case of fire incidents.
In a press briefing on Monday, Benitez said that more than 100 areas in the city have been identified by the Bureau of Fire Protection (BFP) as red zones because of narrow ways which makes it difficult for fire trucks to maneuver.
Benitez urged barangays to assess their communities and take preventive measures in case a big fire breaks out.
"Kung may dako na sunog, urot gid sila kay indi kasulod ang fire trucks," he said, adding that most of the critical areas have informal settlers.
Benitez stressed this concern after 63 families composed of 201 individuals were affected by a fire that damaged 40 houses at Purok Tangkong, 6th Street, Barangay 7 on Saturday night, September 9.
Arson investigators said that an unattended butane was the cause of the blaze, which left P195,000 worth of damage.
According to the BFP, firefighters had difficulty entering the fire scene because of narrow passageways.
Benitez said that these residents built their houses on road lots. "Dalan na supposedly pero ginpatindugan balay. They all know that. If there is no road, paano kasulod ang firetrucks?," he added.
Benitez noted that he is prioritizing the housing program in order to provide better alternatives for informal settlers.
He said the fire victims in Barangay 7 will be transferred to a relocation site and will be given enough time to rebuild their homes.
The local government will extend P15,000 each to those with totally damaged houses, and P10,000 each for those with partially damaged houses.