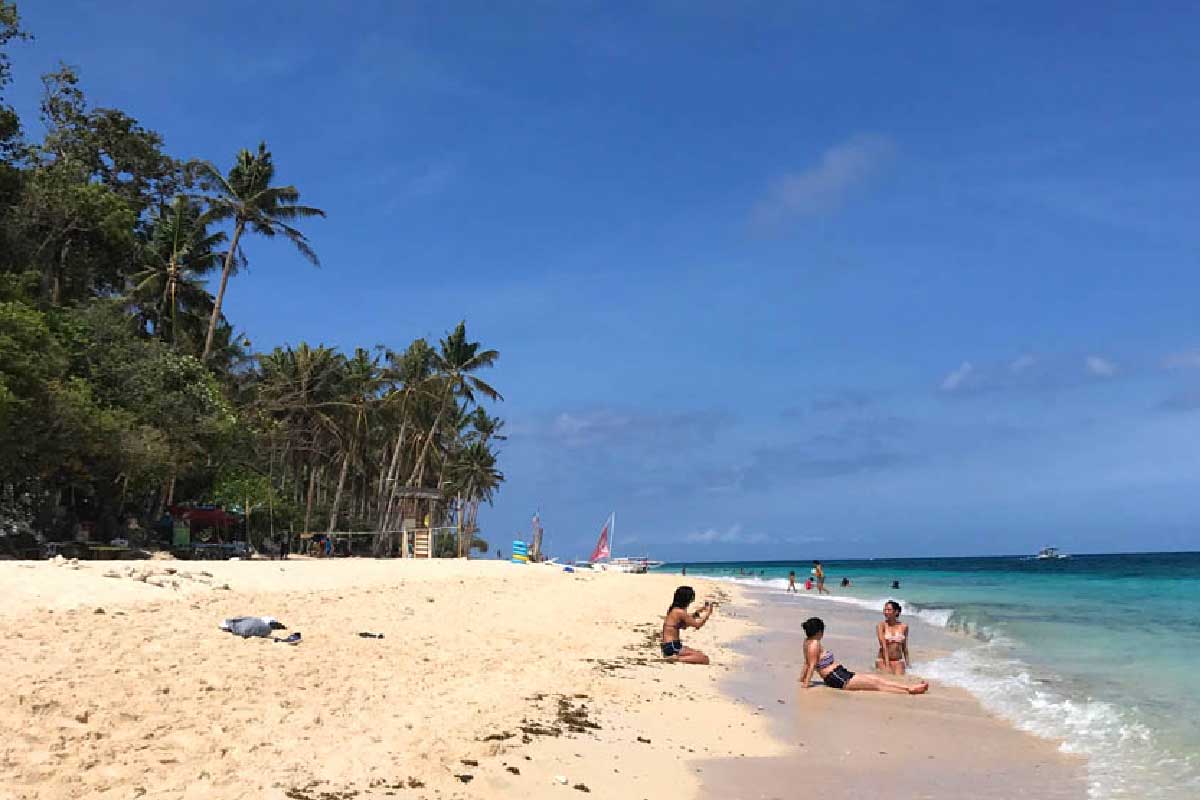 By Joseph B.A. Marzan
Placing the National Capital Region (NCR) and neighboring provinces under a "bubble" due to surging COVID-19 cases has affected tourist arrivals in Boracay Island this week.
The national Inter-Agency Task Force for the Management of Emerging Infectious Diseases (IATF-MEID) on March 20, 2021 issued Resolution No. 104 restricting travel to and from areas dubbed as "NCR plus", which include the National Capital Region and the provinces of Bulacan, Cavite, Laguna, and Rizal.
The Western Visayas IATF-MEID also released an advisory echoing the same resolution, restricting travel into the region from these areas.
Malay Tourism Officer Felix Delos Santos revealed to Aksyon Radyo Iloilo on Wednesday that there had been a sharp decline in tourists coming to Boracay because of the bubble.
Delos Santos said that based on the municipal tourism office's data, an estimated 15,000 tourists arrived in the island from March 1 to 23, 2021.
Also, an average of not less than 500 tourist arrived per day since the island's reopening back in October 1, 2020, and almost 1,000 tourists arrived last March 19.
The NCR, according to him, was the top contributor to tourist arrivals in Boracay amid the COVID-19 pandemic.
On March 20, when the national IATF's resolution was issued, more than 860 tourists arrived, with 60 to 70 percent coming from the NCR and the rest coming from Western Visayas.
There were still more than 600 tourists who came in on March 21 with more than 400 coming from NCR, but on March 22, only 228 tourists arrived, with more than 100 from NCR.
The number further decreased on March 23, when only 80 tourists arrived in the island, mostly from Western Visayas.
Delos Santos also said that there were still tourists from Manila coming in the past few days, but they were only transiting through Manila, and mostly essential travelers enumerated in the national resolution.
He said that the island still accepts tourists from other areas of the country and they require a recent negative COVID-19 result via Reverse Transcription-Polymerase Chain Reaction (RT-PCR) testing, accommodation in establishments accredited by the Department of Tourism (DOT), and registration with the Aklan provincial government's Quick Response (QR) code contact tracing system.