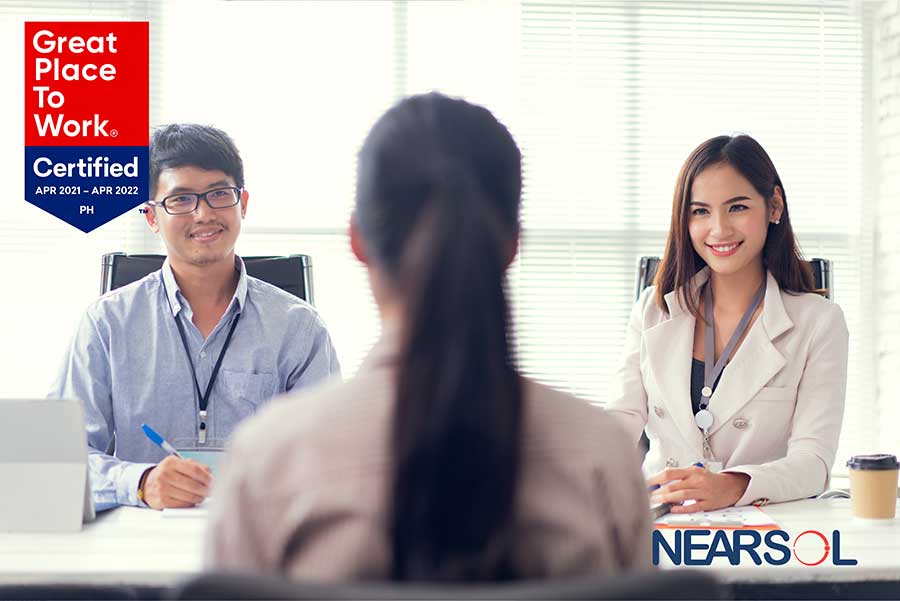 Business Process Outsourcing companies (BPOs) have always been on the ball.  Today's market is consumer-centric, and now more than ever, the pressure is on for BPO leaders to find modern and out-of-the-box solutions to deliver better customer experiences than their nearest competitor.  This means meeting demands for lower costs, increasing margins, and enhancing the overall employee experience.
If you've worked for a fairly large BPO, you know how the focus is on "repeatable", highly scalable, customer care transactions.  In most cases, the agents deployed are generalists.  They got the soft skills, but not the skill set necessary to handle more complex technical support calls.  The result of this zeroing-in on large, scalable projects is that many BPOs are met with the challenge of differentiating themselves from the competition.  Everyone feels the pressure with rigorous customer KPI (Key Performance Indicators), margin compression, and the commercialization of long-held service delivery models.
The established delivery structure for customer engagement is often priced our "per minute", "per agent hour", or "per transaction".   And with high-volume transactions, BPOs have been pushed to compete on price more than any other parameter.
The result is an endless cycle of cost structure optimization just to remain competitive.
While minimizing costs are worthwhile, the temporary (and often, minuscule) gains aren't worth it.  The service delivery differentiators will eventually disappear and everyone will once again, scramble for more competitive positions.
So, how must BPOs steer?  Here are five tips.
Tip #1:  Introduce higher-value services
Taking the risk is worth it.  Consider changing the focus to lower-volume but higher complexity segments.   Okay, okay… so we know how that's shooting for the moon – what with your site location, availability of skill sets, limitations in technology, and operational practices.  But do note that in the beginning, this is what drove BPOs to build sites offshore.  It's what differentiated many of them in the past.
Tip #2:  Enhance your "boutique service providers" – technical support
Tech support has always been in a class of its own.  It requires different personnel skills as well as specialized knowledge. Boutique-like businesses or organizations provide services that are highly specialized and niched.   Since scalability is not a priority, the service could command premium prices.
Tip #3:  Prioritize Customer Experience
In the past, titles such as "Customer Experience Manager" or "Happiness Director" were talked about in jest.   But don't laugh now.  The title is as real as the need to deliver an improved customer experience!   When two vendors are breathing down each other necks (same costs, same menu of services), it will all come down to whoever makes the client happy.  BPOs must provide enriched first-call resolutions, reduced repeat calls and on-site service calls, and reduced average handling times.
Tip #5:  Empower your agents
Your agents are stakeholders.  Make them happy to work for you.  Here, we go beyond perks.  We're talking about providing a wider range of solutions or tools for them to wield.  For instance, giving them the ability to do visual support enables affordable generalists to handle higher-value technical support transactions without the need for costly training.  Doing this enables you to open up new service capabilities with your existing customers.
Last but not least, keep in mind that the business landscape is changing.  Covid-19 was both curveball and windfall.  Stay ahead of the curve by keeping your nose to the grindstone and having one ear on the ground. The year 2020 saw a boom in the purchase of connected devices (which turned out to be in the billions even during lockdown).  Imagine what this did for online transactions, customer experience, and virtual communications.
Innovate and revolutionize!  Propose win-win price (and services) support structures that not only save their customers' money but also increase their margins and deliver extraordinary customer experience.
We do all those, here at NEARSOL!  Care to join us?
NEARSOL is a US-based BPO and service company that offers clients custom-design solutions. It began operations in 2006 and has since gained a strong presence in the Latin American regions, the Caribbean, and the Asia Pacific, winning numerous awards for quality and service along the way. Most recent of which is its Great Place to Work-Certified™ Recognition.
The Great Place to Work-Certified™ Recognition is a global accreditation that tells stakeholders what employees think of the company culture.  In brief, it says a lot about the happiness and productivity index in NEARSOL.  Certification means people are happy working here and that leadership trust is palpable and real.
Come and discover why our employees and clients think we're a great place to work!
Visit Nearsol.ph and fill out your details through NIA, (Nearsol Intelligence Automation), our personalized platform for the application process.