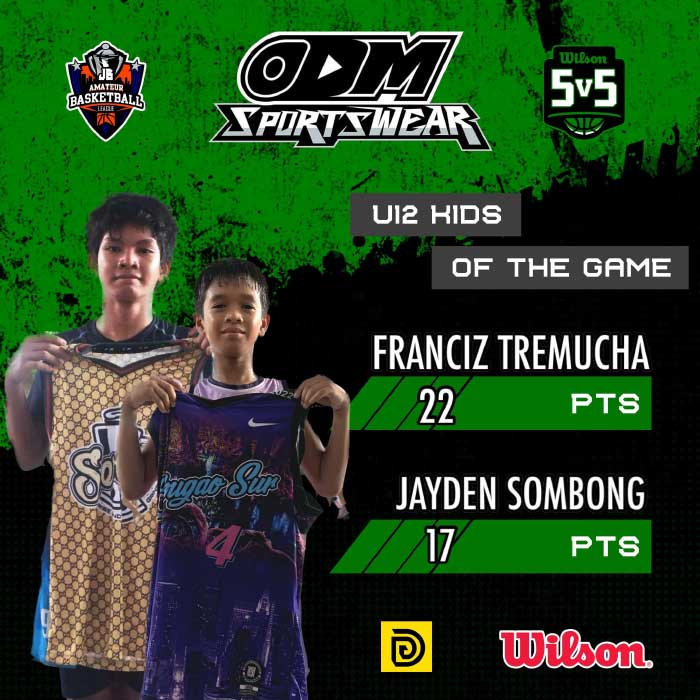 By Leobert Julian A. de la Peña
After almost two months of intense elimination action in the JB Amateur Basketball League (JB ABL) 12-Under category, only two teams stood strong and will be vying for the coveted ultimate championship title.
What team will rule the first-ever JB ABL developmental league 12-U crown? The Bacan Elementary School representing Cabatuan or team Avanceñans from Arevalo, Villa?
Carrying a perfect record heading into the semifinal round, team Cabatuan was poised to clinch the early grand finals ticket and was the heavy favorite to advance but team Red Reapers from Mandurriao, Iloilo stunned Bacan after stealing Game 1.
Cabatuan held a twice-to-beat advantage in the Final Four and faced a retooled Red Reapers team who just outscored them in Game 1 of their semis clash, 61-50.
Just when the boys from Mandurriao thought they could carry their momentum from Game 1, Cabatuan made a crucial adjustment in the do-or-die Game 2 after improving on their defensive lapses.
Cabatuan then gained the advantage midway through the third quarter after keeping the game pace fast which resulted in several fast break opportunities that helped their lead balloon to double digits.
Despite a fightback from the Red Reapers in the first five minutes of the final frame, team Cabatuan iced the game with their timely three-pointers to bounce back in Game 2, 71-63, and formalize their seat in the grand finals.
Meanwhile, in the other semifinal bracket, the Avanceñans dominated team Hunters, 59-44, to nab the last finals spot in the 12-U category.
The youngsters from Villa just waxed hot from the get-go and stomped on the Hunters to gain an early double-digit lead.
Team Hunters tried their all after switching to man-to-man but the offensive talent that the Avanceñans had was just too much to handle.
"Last two teams standing. We pray and ga hope kita nga injury free ining aton nga finals sa 12-U category kag sadyahun ta lang ni. This is for our young Ilonggo ballers!" said Mr. Jayphet Balbacal, commissioner and founder of JB ABL in an exclusive interview with the Daily Guardian.