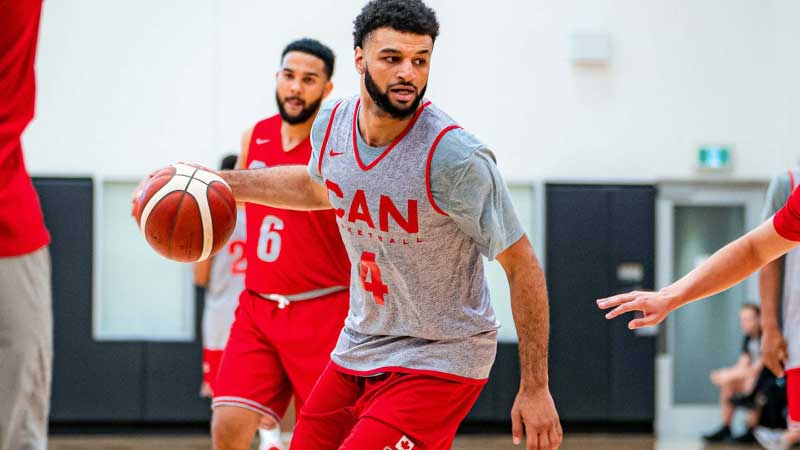 By Leobert Julian A. de la Peña
One of the brightest NBA superstars will join Nikola Jokic of Serbia and Greece's Giannis Antetokounmpo in the ruled-out list of the upcoming FIBA World Cup this August 25, 2023.
Jamal Murray, a recently crowned NBA champion with the Denver Nuggets, was officially shut down by Canada Basketball after an announcement last August 16, 2023.
In a Twitter post by Canada Basketball, the organization stated that Murray will be missing the global hoops games despite joining the team during their intensive training camp.
"After numerous discussions over the last several weeks with Jamal and team medical staff, it became clear that additional recovery and rehab would prevent Jamal from joining our team for the upcoming FIBA Men's Basketball World Cup," said Canada Basketball's general manager Rowan Barrett.
Murray is coming off an exhausting NBA Championship run together with Jokic after taking down the Minnesota Timberwolves, Phoenix Suns, Los Angeles Lakers, and the Miami Heat during the grand finals.
Although Murray wanted to join the team and render his services to Canada, his medical team assessed that he needs more time to recover to reach his optimum level.
This is also a precaution to Murray's health after coming back from a torn anterior cruciate ligament (ACL) knee injury a year ago.
Murray was supposed to lead the squad together with a bunch of NBA stars led by Oklahoma City Thunder's Shai Gilgeous-Alexander, New York's RJ Barrett, Houston's Dillon Brooks, Dallas' Dwight Powel, and Utah's Kelly Olynyk.
Without Murray in the lineup, Alexander and Barrett will be expected to carry a load of the Canadian offense backstopped by the paint presence of Powell and Olynyk.
"It's still a dream of mine to represent Canada at the Olympics, and I will support the team every step of the way as they pursue this goal," said Murray.