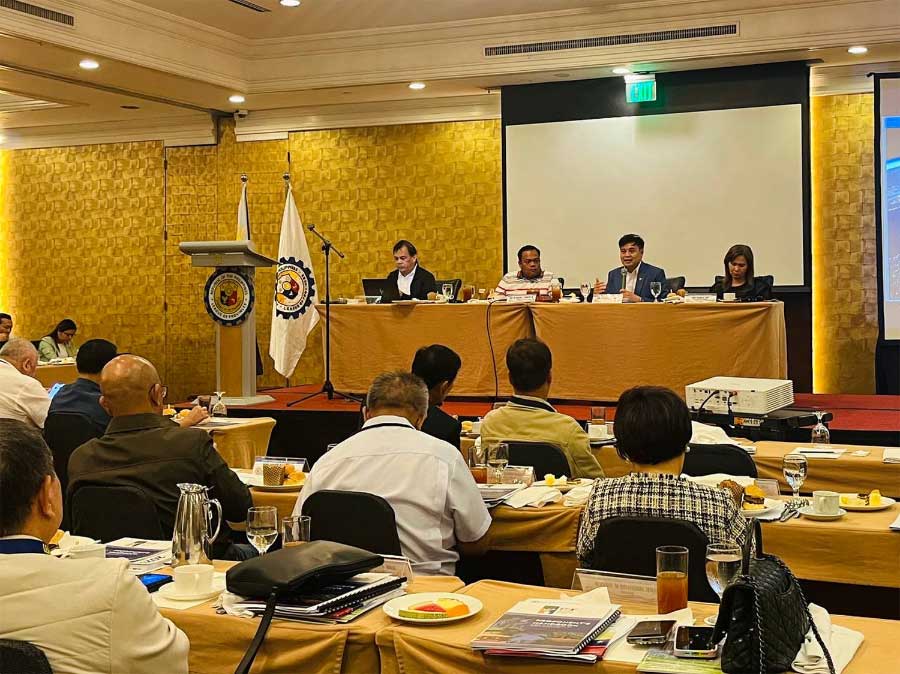 The Climate Change Commission (CCC) reaffirmed its commitment to enhance the country's climate resilience particularly through collaboration with all provincial local government units (LGUs).
Speaking at the 5th General Assembly of the League of Provinces of the Philippines, CCC Vice Chairperson and Executive Director (VCED) Robert E.A. Borje underscored the need for unified action in response to the widespread impacts of climate change.
"Climate change is, without a doubt, the global governance challenge of our generation. It transcends borders; no nation or locality can combat it in isolation. It's systemic, with each component as vital as the whole, and historic — the culmination of past inaction and neglect," he articulated.
The recent announcement by the Department of Science and Technology-Philippine Atmospheric, Geophysical, and Astronomical Services Administration (DOST-PAGASA) on the onset of El Niño further underscored the need for strengthened climate adaptation measures.
VCED Borje highlighted the 22 provinces identified by the Cabinet Cluster on Climate Change Adaptation, Mitigation and Disaster Risk Reduction (CCAM-DRR) as most vulnerable to climate change. These provinces face high poverty rates, critical watersheds, and susceptibility to climate hazards such as flooding, landslides, and droughts.
"How can our LGUs, the real frontline warriors, amplify these climate actions? Our policies serve as roadmaps for LGUs, steering them towards resilience. To this end, the CCC and the Department of Interior and Local Government actively champion the Local Climate Change Action Plans or the LCCAP," VCED Borje stated.
The LCCAP provides actions and measures tailored to address the unique needs and vulnerabilities of each locality. The CCC is actively supporting LGUs in creating high-quality LCCAPs, which serve as crucial investment references for domestic financing mechanisms such as the People's Survival Fund.
Furthermore, through initiatives like ACT Local (Accelerating Climate Action and Transformation for Local Communities), the CCC fosters collaboration with LGUs.
VCED Borje stressed the need to capacitate LGUs with tools, knowledge, and financial resources to enhance climate adaptation and mitigate the risks. He outlined three key strategies for LGUs to amplify climate actions: capacity building, access to climate finance, and multi-sectoral collaboration.
VCED Borje concluded by emphasizing the need for robust planning based on the best available science, indigenous and local knowledge, and up-to-date methodologies to project future changes and impacts. He reaffirmed the CCC's commitment to supporting LGUs to protect the lives, livelihoods, and the future of Filipinos from the impacts of climate change.
"The Commission, with its partners in the government and non-state stakeholders, will be ready to extend the necessary technical support to LGUs towards achieving the desired level of climate resilience, from national to local, and across all sectors of our society," VCED Borje concluded.
For more information on the CCC's climate mainstreaming activities, visit https://climate.gov.ph and https://facebook.com/cccphl.