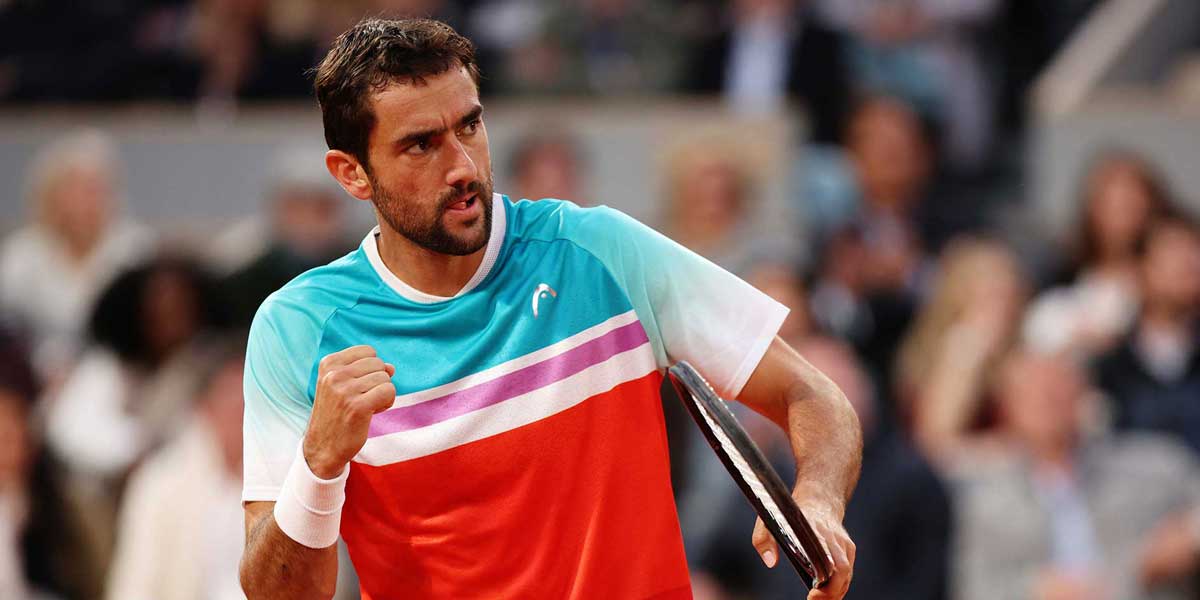 By Leobert Julian A. de la Peña
Croatian tennis player Marin Cilic knocked out world No. 2 male tennis player Daniil Medvedev of Russia in just three sets – 6.2, 6.3, 6.2 – to advance to the quarterfinal of the 2022 French Open.
The former world No. 3 played flawless tennis from the get-go and relied on his heavy top-spin game to complete the stunning upset at Roland Garros.
It was shades of 2018 for Cilic after consistently putting the Russian superstar in difficult positions in the baseline as his efficient forehand strokes proved to be the difference-maker in the match.
Every time Medvedev engaged in the baseline battle, Cilic would avoid the long rallies and went for the risky down-the-line winners that put the crowd to their feet several times.
Cilic's scintillating 90 percent win rate on his first service connections also became his bread and butter as Medvedev failed to stop the Croatian's booming service game.
Medvedev tried to shift his point of attack during the second set and went aggressively in the net to put some pressure but Cilic's forehand lobs negated the Russian's counterplan.
It was an error-plagued match for Medvedev after tallying five double faults and failed to score a single break service point in the match.
Medvedev only recorded 17 receiving points compared to Cilic's 32 and only had 60 points in total while the Croatian had 85.
Cilic never gave Medvedev any room to breathe in the final set and continued his offensive onslaught and swept all his service possessions.
After dealing with Medvedev, Cilic will be seeking to continue his resurgence tour when he faces seventh seed Andrey Rublev in the quarterfinals.