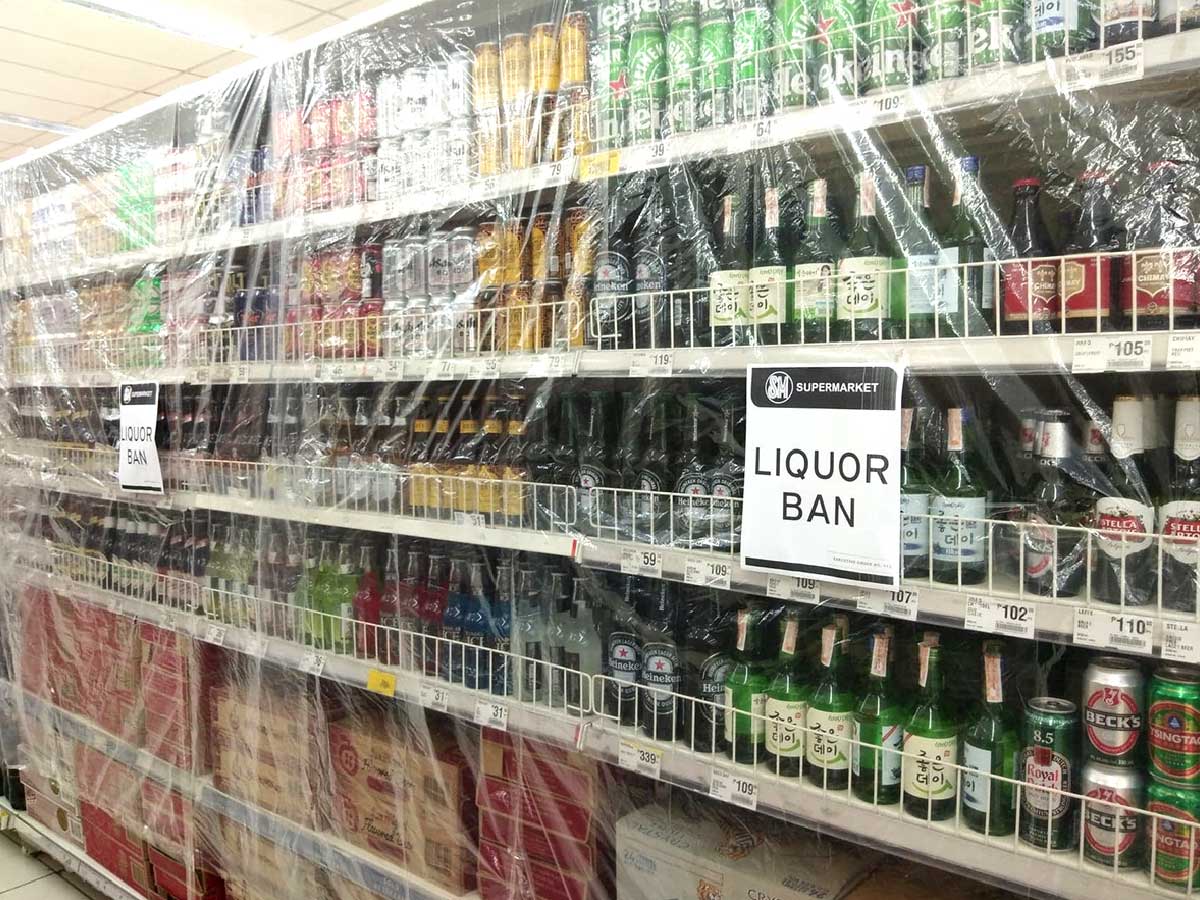 The total liquor ban will be lifted while curfew hours will be adjusted in Iloilo City starting Monday, August, 9, 2021, after the national Inter-Agency Task Force Against COVID-19 (NIATF) extended the Enhanced Community Quarantine (ECQ) status of Iloilo City until August 15.
President Rodrigo Duterte approved Thursday the recommendation of the NIATF to retain Iloilo City under ECQ by another 10 days.
Iloilo City Mayor Jerry Treñas then issued on Friday Executive Order (E.O.) No. 71 which set the guidelines for the extended ECQ.
According to Treñas, the hard lockdown imposed on August 2 will be lifted on Sunday and the city will revert to the ECQ guidelines.
"Ang aton hard lockdown was imposed to control the transmission during ECQ. As initially announced, one-week lang ang aton hard lockdown so mabalik na kita sa ECQ," he said in a media interview on Friday.
Under E.O. 71, the total prohibition on alcohol consumption will be lifted. The sale of liquor and other alcohol drinks will be limited from 9 a.m. to 6 p.m. But public consumption of alcoholic drinks will still be prohibited.
Curfew will be implemented from 9 p.m. to 4 a.m.
The city-wide border control will still be implemented, but persons who will travel to Iloilo City for the purposes of work, medical needs, accessing government services, transport of goods and construction materials, receiving COVID-19 vaccines will be exempted as long as they present identification cards, travel passes, or other acceptable requirements provided in the guidelines.
Returning Overseas Filipino Workers (ROFs), authorized persons outside residence (APORs), Iloilo City residents, and residents of Iloilo province and Guimaras province are also exempted from the border control subject to the presentation of travel documents or identification cards as provided in the guidelines.
Leisure travel to Negros Island is also prohibited. Only APORs and ROFs will be allowed to travel from Negros Island to Iloilo City provided they comply with the requirements.
Meanwhile, all inbound air and sea travels to Iloilo City outside the region are temporarily suspended until August 15 except for ROFs and APORs subject to the guidelines provided in the E.O.
During the period of ECQ, only establishments that are listed under the IATF-MEID Revised Omnibus Guidelines on the Implementation of Community Quarantine as of August 5 will be allowed to operate.
Restaurants, eateries, and other food preparation establishments shall be limited to take-out and delivery.
Banks are allowed to operate with on-site skeleton workforce from 9:00 a.m. to 1:00 p.m.
As to religious gatherings, religious denominations may continue their services provided that the maximum number of attendees shall not exceed 10% of the venue capacity.
Marriages and baptism will be limited to only immediate family members and shall not exceed 20 attendees. Funeral wakes shall be limited to three days while funeral and burial services will be limited to immediate family members and shall not exceed 40 attendees.
The mode of transportation and vaccination roll-out in the metro remains unhampered during the period of ECQ. (ERS)