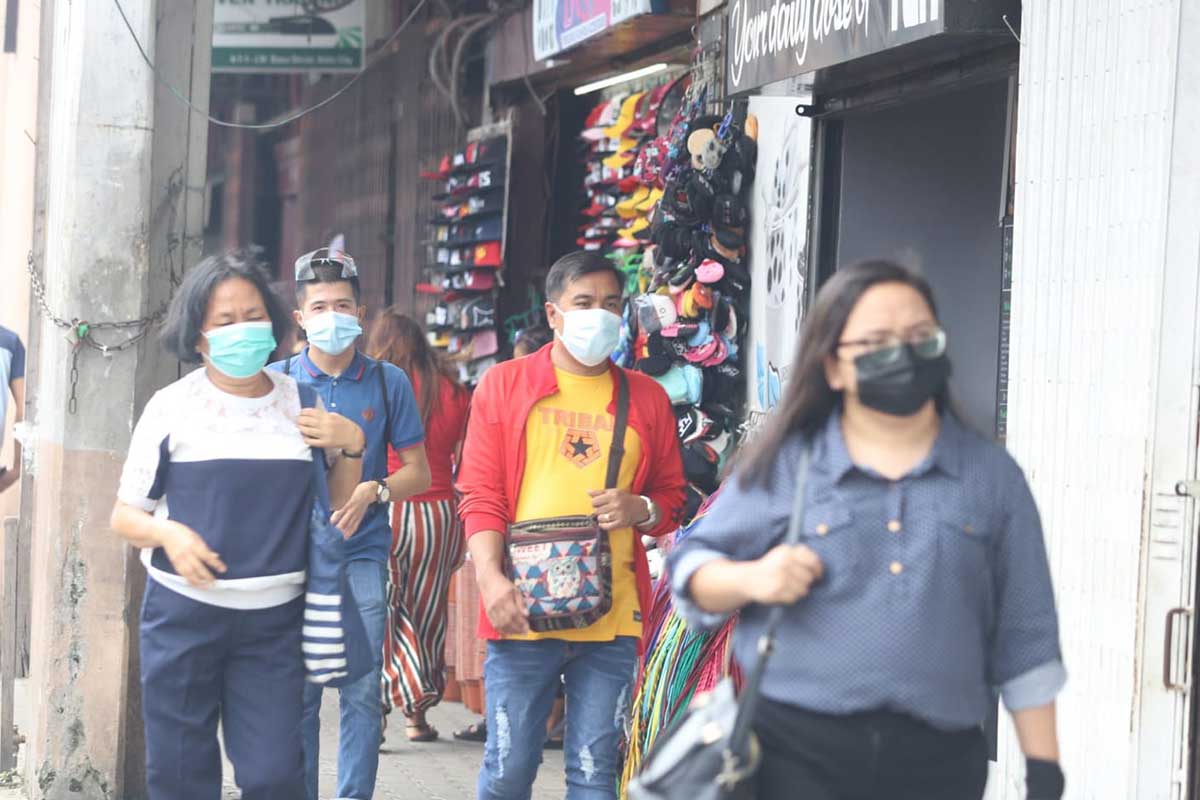 By Joseph B.A. Marzan
Iloilo City is under Alert Level 1 starting today, March 11, 2022, after the national Inter-Agency Task Force for the Management of Emerging Infectious Diseases (IATF-MEID) approved the city government's appeal to de-escalate.
Mayor Jerry Treñas on Thursday announced the new classification via text, saying he had been authorized by Interior Secretary Eduardo Año and Presidential Adviser for COVID-19 Response Vince Dizon to make the announcement.
"[Año] and [Dizon] just called me to inform me that Iloilo City will be on Alert Level 1 effective midnight [on Friday]. I was authorized by [Año] to make the announcement," he said in a text message to Daily Guardian.
The new alert level is effective until Mar 15 only as the national government is expected to announce new classifications by that time.
Treñas had already shared on Wednesday that the appeal had been granted but he will wait for formal announcements from national authorities.
The mayor told Bombo Radyo Iloilo on Thursday that the city's appeal was for the economy, given the low COVID-19 case numbers, as well as the Russia-Ukraine conflict which has affected oil prices.
"De-escalation will allow 100 percent capacity of all offices. Everyone can now return to offices for work. [Also 100 percent for] malls, [Public Utility Jeepney] drivers and operators, and children can now return to face-to-face classes," he said.
Treñas told Daily Guardian via text message that he will issue an Executive Order to put the new classification into effect.
The IATF-MEID's Nationwide Alert Level System Guidelines refer to Alert Level 1 as where "[COVID] case transmission is low and decreasing, total bed utilization rate, and intensive care unit utilization rate is low."
WHAT TO EXPECT
Under Alert Level 1, as Treñas had been espousing, there would be a maximized loosening of COVID restrictions.
The guidelines state that under the lowest alert level, private offices and workplaces, including public and private construction sites, may operate at full 100 percent capacity, consistent with national issuances on vaccination requirements for on-site work.
But they may continue to provide flexible and alternative work arrangements as deemed appropriate based on function or individual risk.
Public transportation in areas under Alert Level 1 shall be at full seating capacity, but in a case of intra-zonal travel, it should follow where the capacity is lower.
Persons who are 18 years old and above will be required to prove being fully vaccinated before participating in mass gatherings or entry into indoor establishments, such as but not limited to:
In-person religious gatherings; gatherings for necrological services, wakes, inurnment, and funerals for those who died of causes other than COVID-19 and for the cremains of the COVID-19 deceased;
All indoor dine-in services of food preparation establishments such as kiosks, commissaries, restaurants, and eateries. For outdoor or al fresco dining and take out channels, no proof of full vaccination is required;
All indoor personal care establishments such as barbershops, hair spas, hair salons, and nail spas, and those offering aesthetic/cosmetic services or procedures, make-up services, salons, spas, reflexology, and other similar procedures including home service options;
Fitness studios, gyms, and venues for exercise and sports;
All indoor cinemas or movie houses operating at full capacity;
Meetings, incentives, conferences, exhibition events, and permitted venues for social events such as parties, wedding receptions, engagement parties, wedding anniversaries, debut and birthday parties, family reunions, and bridal or baby showers ;
Venues with live voice or wind-instrument performers and audiences such as in karaoke bars, clubs, concert halls, and theaters;
Indoor ancillary establishments in hotels and other accommodation establishments; and
Venues for election-related events.
Children below 17 years old will not be required to present proof of full vaccination.
Establishments will still be required to implement Minimum Public Health Standards, and install and maintain hand hygiene and sanitation facilities throughout their premises.