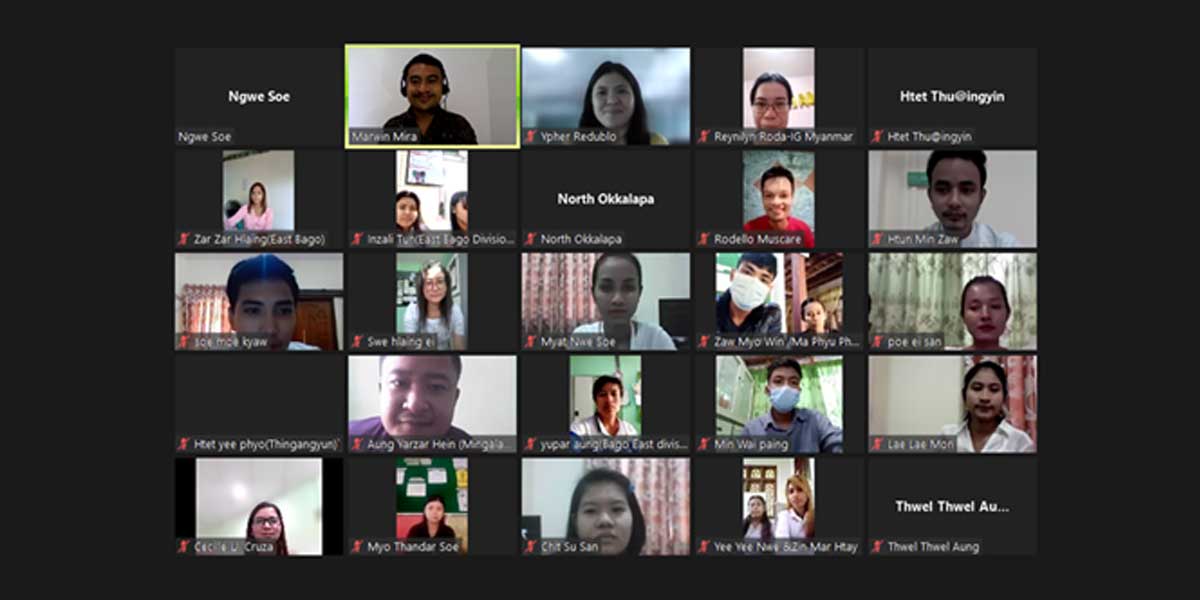 While distance learning was put to effect as a remedy to the spread of COVID-19, it did not deter CARD-MRI Development Institute, Inc. (CMDI) in providing an array of practitioner-led training and education, not only to staff and members of CARD MRI in the country, but even to various microfinance practitioners in Southeast Asia seeking advanced education in applied microfinance and other development programs.
Despite the distance, CMDI sought to level up their teaching with an eye towards a more modern approach. Now, CMDI took on the challenge of providing capacity building programs over the internet.
Aside from its webinars and online learning for students in CMDI Bay and Tagum campuses, CMDI is now offering a self-paced training program entitled, "Managing Microfinance Amidst Adversities," as a support to CARD MRI's mission of poverty eradication. Aside from focusing on coping strategies in sustaining its operations amid the pandemic, the training will also tackle the alternative delivery channels of CARD MRI and how the group of social development institutions prioritized the needs of its clients by giving enhanced products and services.
The first batch of the Managing Microfinance Training will be held from January 19 to 21, 2022 with a mix of online meetings and asynchronous learning using the digital workspace, the Learning Management System (LMS).
The three-day blended training program will also give a chance for participants to visit the CARD MRI community in local areas in the Philippines to do an actual field monitoring, involving CARD MRI's staff and clients' daily work routine.
The Microfinance Management Training can accommodate a minimum of 10 participants per program and is open to external both local and international groups or individuals who desire to learn the best practices and solutions of CARD MRI.
CMDI Senior Executive Vice President and Chief Operating Officer Dr. Edzel A. Ramos expressed his optimism in providing the new training program in pursuit of economic recovery. "We at CMDI have learned a lot from the onset of the pandemic. We have modified our programs and adapted to new technologies to remain a beacon of hope amid adversities. As educators, we are committed to  share our knowledge and inspire others on how we survived and continue serving the socially and economically challenges families in this time crisis toward building a stronger future.
For interested participants, message CMDI's official Facebook page, @cmdiofficial or send an e-mail at [email protected]