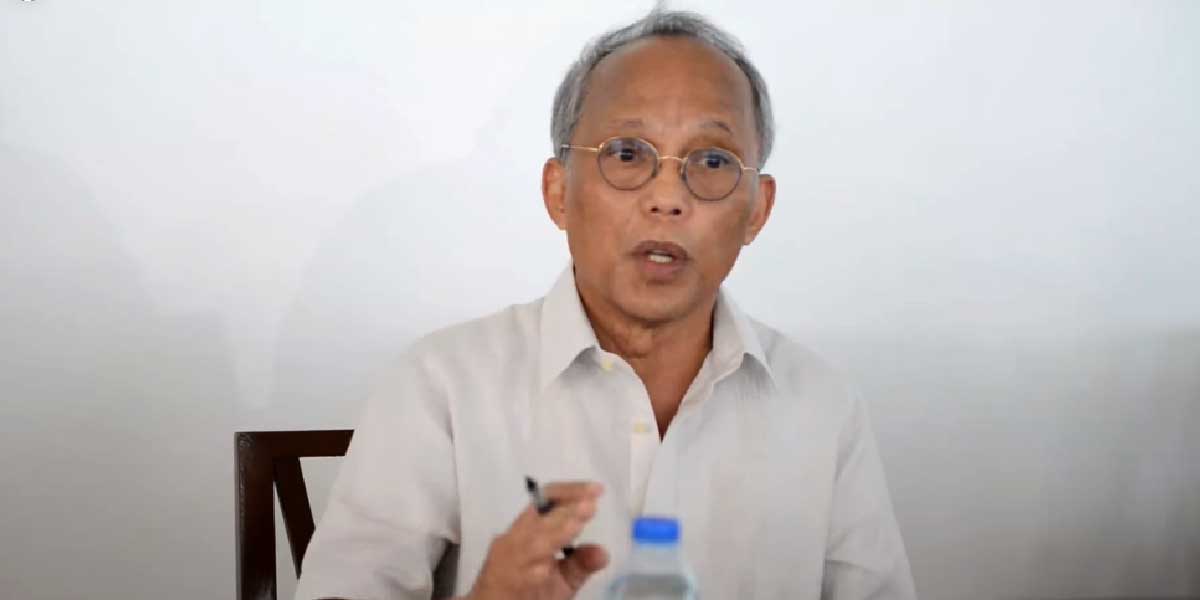 Energy Secretary Alfonso Cusi reiterated his assurance of adequate supply of electricity to meet the demand and prevent brownouts as he also bared continuing initiatives to develop new generation capacities not only to address our future energy needs but also enable consumers to enjoy lower electricity bills.
In his report during President Rodrigo Roa Duterte's "Talk to the People" on Thursday, Cusi cited three major accomplishments of DOE under the present administration.
"First, adequate supply of electricity. Second, additional capacity to meet future energy demand. And, third, we are seeing—in general—a downtrend in the prices of electricity with the compliance of the industry players with the competitive selection process policy," Cusi told President Duterte.
He noted that from 21,424 megawatts in 2016 the country's system capacity has risen to 26,287 megawatts by 2020. Cusi said it also helped that system demand in 2020 dropped by about 4 percent due to the coronavirus pandemic.
"We are expecting an additional capacity of 7,712 megawatts from 2021 to 2027. Overall, we expect an added capacity of around 30,000 megawatts from 2021 to 2032," Cusi said.
The energy chief said the 2-hour brownouts some areas experienced in May 31 to June 2 this year was the worst incident the country has experienced in his tenure as DOE secretary and he has implemented measures to prevent similar power outages in the future.
According to him, improved energy security was achieved through certain policies the DOE has implemented, including the directive for the system operator, the National Grid Corporation, to secure firm contracts for reserves or ancillary services to stabilize the grid and prevent red or yellow alerts.
"Secondly, we have directed industry players to comply with the Grid Operation and Maintenance Policy to avoid simultaneous maintenance of power plants and ensure we have enough supply of electricity particularly during the summer months," he said.
In addition, Cusi said DOE is ensuring that transmission lines are available and reliable for uninterrupted distribution of electricity within the entire system.
DOE is not only concerned with providing an adequate supply of energy but also cleaner power for our people, according to Cusi.
"We have started our Green Energy Auction Program between the DOE and the ERC (Energy Regulatory Commission). This will serve to increase the percentage of renewable energy into our energy mix. We expect this would provide additional 2,000 megawatts into our energy mix," Cusi said.
It could be recalled that in 2020, the DOE has imposed a moratorium on coal-powered energy projects as part of the planned gradual shift towards renewable energy.
"The DOE is also ensuring that distribution utilities adhere to the Competitive Selection Process (CSP) in securing their power supply contracts," said Cusi, noting that such a policy has contributed to lower electric bills for the consumers.
In the case of Meralco, Cusi said the implementation of CSP in its supply agreements in 2020 resulted to 16 percent drop in its average generation charge, or from P5.22/kWh in 2019 to only P4.38/kWh in 2020, or equivalent to total savings for consumers of around P8.4 billion.
"And we expect the rates to further decrease as we implement the new supply contracts that will be bidded using the CSP rules," Cusi said.
He cited another major factor in the reduction of consumer electricity bills is the "Murang Kuryente Act" which allowed the government to use revenues from the Malampaya project to pay off the stranded debts of the National Power Corporation.
He also pointed out that on May 27, 2021, President Duterte has signed into law Republic Act No. 115521, amending section 73 of the Electronic Power Industry Reform Act of 2001 (EPIRA) law, which extended the electricity lifeline rates, especially for the poor, for 50 years.
Meanwhile, Cusi also reported DOE's gains in rural electrification under the Duterte administration.
"We have reached up to 94.5% of household electrification level from 90.7% in 2016. We are also pursuing the electrification of off-grid areas—like Oriental and Occidental Mindoro, as well as Lubang Island—as part of our effort to achieve our target of 100% electrification by 2022," Cusi said.