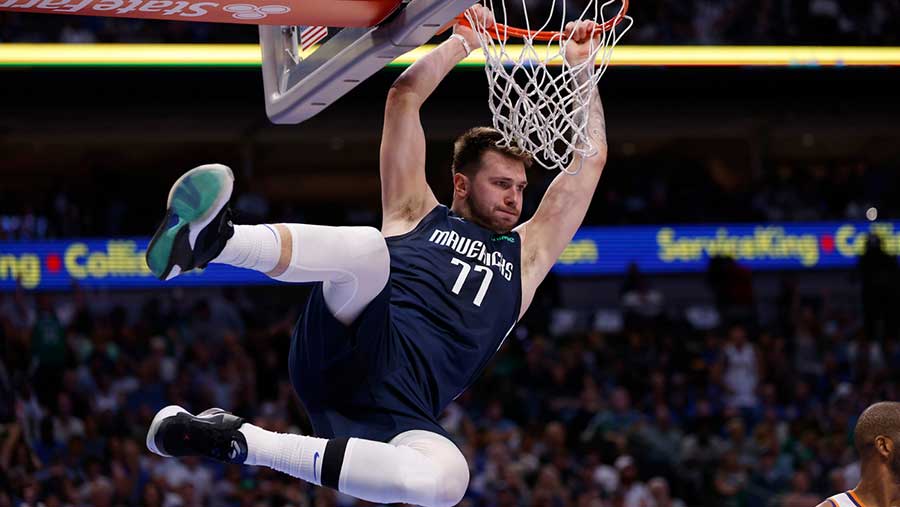 By Leobert Julian A. de la Peña
The Dallas Mavericks refused to go home and banked on their hot three-point shooting to decimate the Phoenix Suns, 113-86, and forced a rubber match in their Western Conference semifinals duel while the Miami Heat eliminated the Philadelphia 76ers, 99-90, to punch an early ticket to the Eastern Conference finals.
Dallas came out waxing-hot and immediately gained their offensive rhythm in the first quarter led by the magic of Luka Doncic.
The Slovenian superstar took advantage of every matchup Phoenix threw at him including the defensive duo of Jae Crowder and NBA Defensive Player runner-up Mikal Bridges.
Doncic finished the game filling up the stat sheets with 33 points, 11 rebounds, and eight assists and was responsible for Dallas' strong finish in the fourth canto.
Late acquisition Spencer Dinwiddie finally came to life and played his best game for Dallas in their series against Phoenix, draining five of his seven total attempts from three-point range.
It was just another disappointing night for the Suns after only shooting 39.7 percent from the field and turning the ball over 22 times, their worst outing in the 2022 postseason.
Deandre Ayton was the only bright spot for the Suns and scored 21 points on an impressive 10/16 shooting while the backcourt duo of Chris Paul and Devin Booker had a nightmare shooting the ball, combining for 14 total misses.
Dallas' aggressiveness going to the rim paid off as they were rewarded with 36 free throws and converted 27 of them while the Suns only had 21 attempts.
Head coach Monty Williams and the Suns will look to close out the series and avoid the upset as they head back to Arizona for the pivotal Game 7.
Meanwhile, in the Eastern Conference, the Miami Heat took care of business and handed Joel Embiid and the Philadelphia 76ers another semifinals playoffs exit.
Philadelphia just couldn't stop Miami's free-flowing offense and got bullied once again by the laser-focused Jimmy Butler who led the Heat attack with 32 points, eight rebounds, and four assists.
Butler shot a highly-efficient game from the field, burying 13 of his 29 attempts and scored a quick nine points in the first quarter.
Embiid and the 76ers caught fire in the second quarter and regained the lead, 44-42, but an offensive explosion from Max Struss put the Heat quickly on top again.
Miami continued to lock-up Philadelphia in the third quarter and opened with an 11-2 run that swelled their deficit to double-digits.
Philadelphia never came back in the fourth quarter and suffered a scoring drought due to the Heat's tight perimeter defense.
Miami head coach Erik Spoelstra once again deployed a zone defense in the last six minutes of the ball game that made the difference as they forced Tyrese Maxey and James Harden to shooting threes.