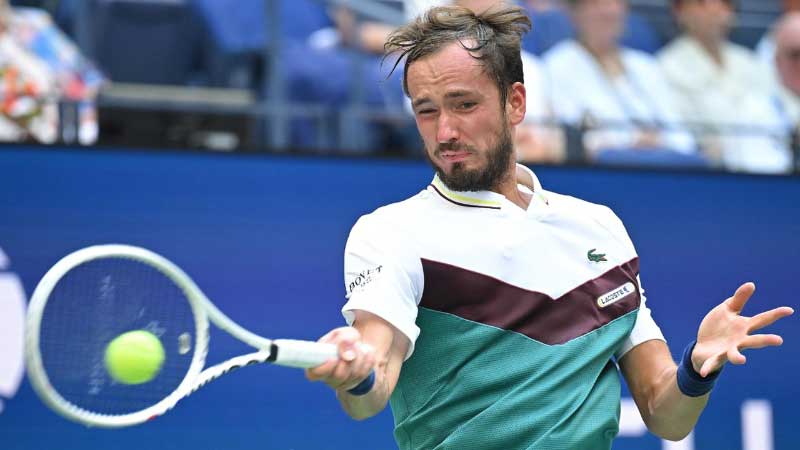 By Leobert Julian A. de la Peña
One of the most highly-anticipated duels in the ongoing 2023 US Open will be going down tomorrow at the Arthur Ashe Stadium in New York.
The stage is set. World no. 3 male tennis player Daniil Medvedev will be facing the current king of the sport, Carlos Alcaraz of Spain, in the semifinal round of the Grand Slam tennis tournament.
Medvedev continued his majestic outing after sweeping the upcoming sensation Andrey Rublev- 6.4, 6.3, 6.4- last September 9, 2023.
The Russian superstar has been dominant since the start of the tournament and swept three of his opponents including Rublev during the quarterfinal round.
Since failing to clinch a single Grand Slam title during his past two trips to Wimbledon and Roland Garros, Medvedev said that he has been working hard to redeem himself and shock the world in the US Open.
Despite going up against the no. 8-seeded Rublev, Medvedev was unfazed and immediately went off to the races after bullying him with his unstoppable cross-court forehand bombs.
Medvedev ramped up his intensity midway through the first set and relied on his great net reflexes to neutralize Rublev's short-distance offense.
It was the same effort that Medvedev put in the second frame, sticking to his laser-sharp forehands that kept on finding the line during the several baseline rally exchanges.
Rublev desperately changed gears in the third set, hoping to break Medvedev's hitting rhythm by using different slicing and chopping spin techniques.
However, that strategy didn't pay off as well as the dominant Medvedev snowballed his way in the third and final set and capped off his win with a sweet forehand bomb in the middle of the net area.
Medvedev will now direct his focus to Alcaraz, the current world no.1 male tennis player of the world for the Final Four round.