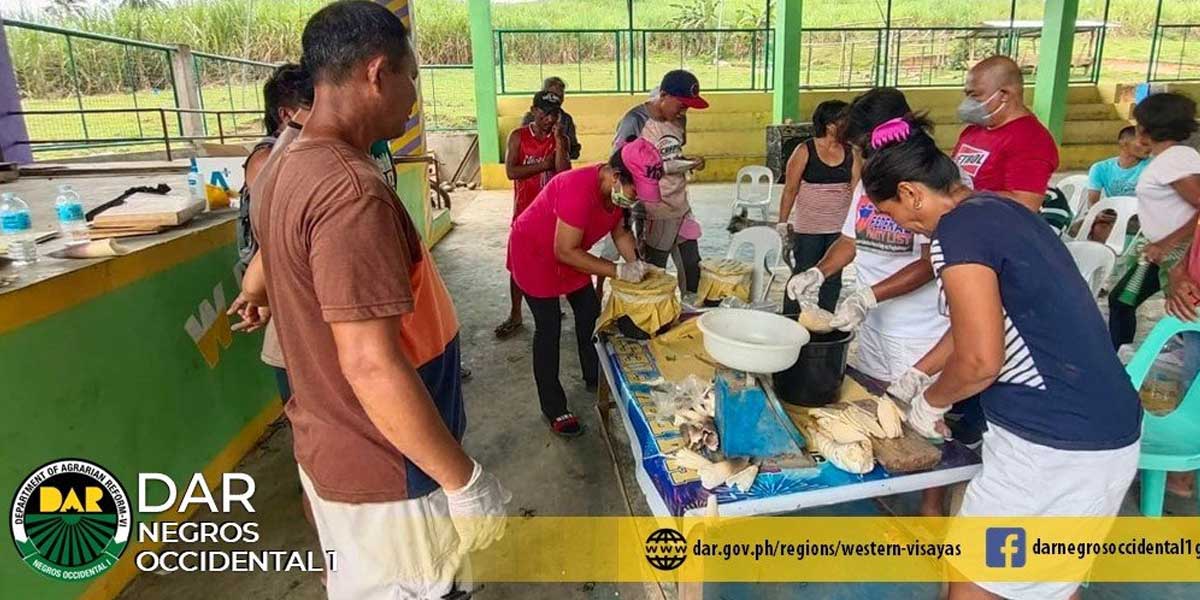 BACOLOD City – Twenty-seven agrarian reform beneficiaries (ARBs) of Hilub-ang Upland Farmer Beneficiaries Association (HUFBA) were trained on Organic Fertilizer and Concoctions Preparation as part of the capacity and skills development coaching of the Program Beneficiaries Development (PBD) Division of the Department of Agrarian Reform (DAR)  I.
Members of the HUFBA in Calatrava town, during a consultation, agreed to venture into organic rice production, thus, the training on organic fertilizer production where the net farm income of every ARB is seen to be secured.
Municipal Agrarian Reform Program Officer (MARPO) Jonalyn Portrias said that while CARP accomplishment in the number of hectares distributed is important, it is also imperative that the delivery of adequate intervention services and capacity development training should be looked into to ensure improvements in the lives of the ARBs and to safeguard the gains of agrarian reform.
The activity aims to enable the farmers to acquire knowledge about the importance of the organic fertilizer on soil rehabilitation and production of organic fertilizers as well as different types of concoctions.
It will also give the ARB farmers a chance to use organically produced fertilizers and teach them how to use organic fertilizers and organic pesticides.
DAR thru its PBD Division constitutes development and support services interventions by the provision of training programs and construction and rehabilitation of infrastructure facilities.
Access of ARB households to basic social services is also included in this sector to ensure holistic support for the farmer beneficiaries, a statement from DAR said. (PIA)