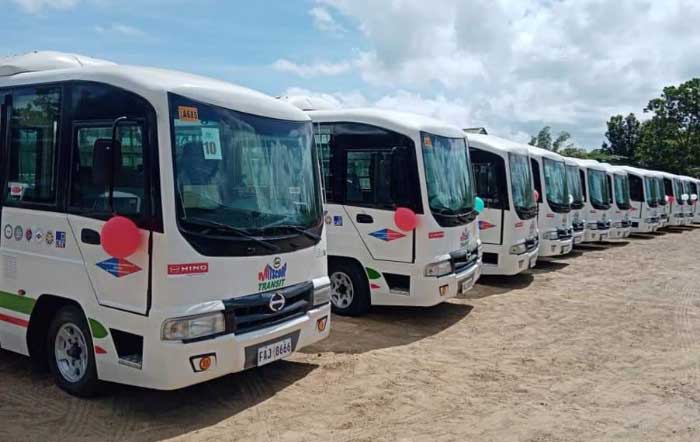 By Rjay Zuriaga Castor
The P367.72-million in funding support provided by state-owned Development Bank of the Philippines (DBP) for the modernization of public utility jeepneys (PUJs) in Iloilo will generate hundreds of jobs.
DBP extended credit assistance to Metro Iloilo Transport Service Cooperatives (MITSCOOP) for the procurement of 148 brand-new EURO-compliant PUJs.
MITSCOOP's grant is financed under the Program Assistance to Support Alternative Driving Approaches (PASADA), DBP's flagship program for the modernization of the country's transportation system.
The PASADA aims to modernize the transport system in the country by offering flexible and competitive financing options, including support for the acquisition of new and energy-efficient public transport vehicles to transport corporations and cooperatives accredited by the Office of the Transport Cooperatives.
DBP president and chief executive officer Michael O. de Jesus said the modernized PUJs will be operational in MITSCOOP's seven designated routes and are expected to serve 33,000 commuters.
De Jesus added that the assistance demonstrates their strong determination to aid the implementation of the national government's Public Utility Vehicle Modernization Program.
"This undertaking further fortifies DBP's commitment to stimulate local businesses in the automobile industry and to contribute to the overall development of the transportation sector in the country," he continued.
According to DBP Senior Vice President and Head of Development and Resiliency Sector Carolyn I. Olfindo, the coop's acquisition of 148 additional modern PUJs will provide employment opportunities to over 500 individuals.
Olfindo also noted that this is not the first time DBP extended a loan to the cooperative since MITSCOOP partnered with DBP in 2020 for the acquisition of 27 modernized PUJs.
"The joint undertaking with (MITSCOOP) is a strong and decisive step for DBP in terms of assisting transportation cooperatives to take the big leap in public sector transport modernization, which would be a boon for a bustling and progressive city such as Iloilo," she added.