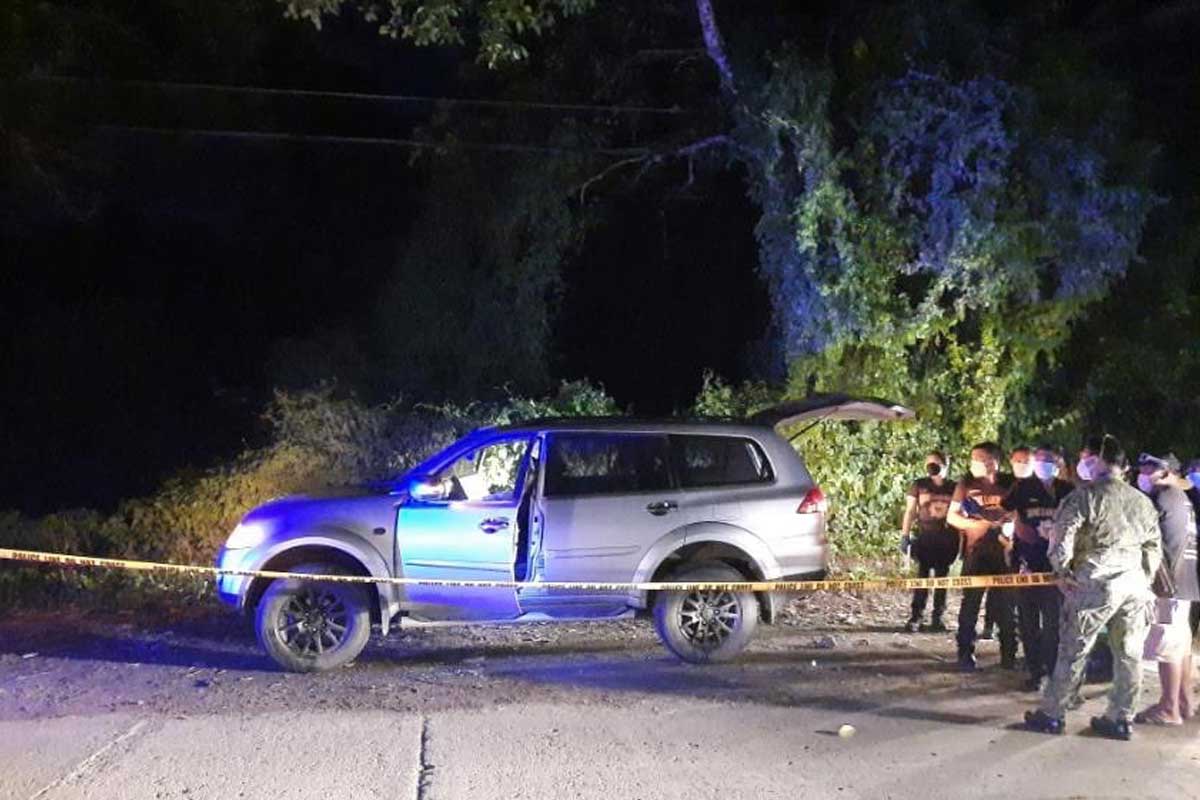 By Jennifer P. Rendon 
One of the three suspects indicted in the killing of businesswoman Claire Diergos has voluntarily surrendered to police authorities.
Ma. Rudelyn Sumbong, 24, a resident of Barangay Baclayan, New Lucena, Iloilo, turned herself in to the New Lucena Police Station.
She was accompanied by some family members and their barangay captain.
Sumbong's surrender came after policemen went to her home on Sunday to serve the arrest warrant for murder issued against her.
Lieutenant Jerson Baldevia, New Lucena police chief, said that they received a copy of the arrest warrant for murder docketed as Criminal Case No. 22-87457.
Judge Emerald Contreras of the Regional Trial Court Branch 23 in Iloilo City issued the arrest warrant on May 2, 2022.
"We received information that she was there, but we failed to get hold of her," Baldevia said.
The police then went to the village chief to ask the latter to convince Sumbong to just yield.
Sumbong was charged for murder along with Raffy Sorioso alias Nonoy and Gardo Ibrahim who also goes by the aliases Gardo, Muslim, and Yusof.
Sorioso's last known address is Poblacion, San Dionisio, Iloilo while Ibrahim is from Housing Project, Barangay Cubay, San Dionisio, Iloilo.
While probable cause was found against them, the case against five members of the Lopez family was dismissed.
"For insufficiency of evidence, it is respectfully recommended that the complaint against respondents Peter Paul Lopez, Saliha Lopez alias Sally, Felix Paul Lopez, Carlos Paul Lopez, and Christian Paul Paul are hereby without prejudice to its refiling should the evidence to support the same becomes available."
Major Rolando Araño, Pavia police chief filed the case for murder under Article 248 of the Revised Penal Code (RPC) upon the complaint of Claire's father, Samuel Diergos.
Earlier, it was claimed that jealousy could have triggered the killing.
It took a few months before the Special Investigation Team (SIT) Diergos filed the case citing lack of direct witnesses.
In filing the case, it was earlier reported that police have 10 witnesses that offered "circumstantial testimonies that corroborates with other evidences."
The stab-riddled body of 36-year-old Diergos was found inside a sports utility vehicle (SUV) afternoon of October 26 at Sta. Barbara, Iloilo.
Her house at Deca Homes in Pavia, Iloilo is deemed as a primary crime scene while her vehicle was deemed as the secondary crime scene.