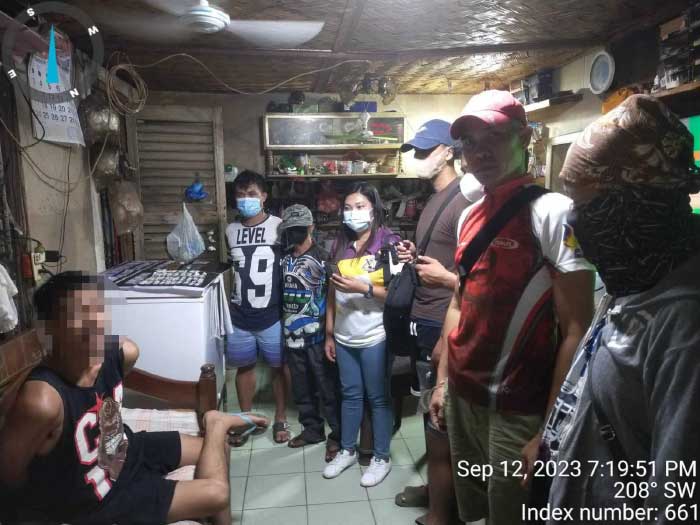 By Jennifer P. Rendon
A suspected illegal drugs peddler was arrested anew in a police anti-narcotics operation early evening of September 12 at Lapuz, Iloilo City.
Franz Edward Arias, 27, was collared at his home in Barangay Sinikway, Lapuz.
Members of the Iloilo City Police Office-City Drug Enforcement Unit (ICPO-CDEU), together with the Iloilo City Police Station 2, collared Arias after he allegedly sold two sachets of suspected shabu for P10,000.
After his arrest, police recovered 32 more sachets of suspected shabu, a small pouch, a mobile phone, and a lighter.
Lieutenant Colonel Antonio Benitez Jr., CDEU chief, said the seized drugs weighed around 90 grams and were priced at P612,000.
He said they started monitoring the suspect's illegal drug activities around March 2023.
"But his operation was still small then. He was not on our priority list. But months later, he grew big," Benitez said.
Arias was placed on police surveillance for two months before he was arrested. He allegedly got his drug supply from sources in Bacolod City.
Tuesday's arrest was the third for Arias. He was first nabbed in 2017 for visiting a suspected drug den but he was released.
On Oct. 9, 2018, Arias was again arrested for conspiracy to sell drugs. He was released on July 5, 2021, after availing a plea bargaining agreement.