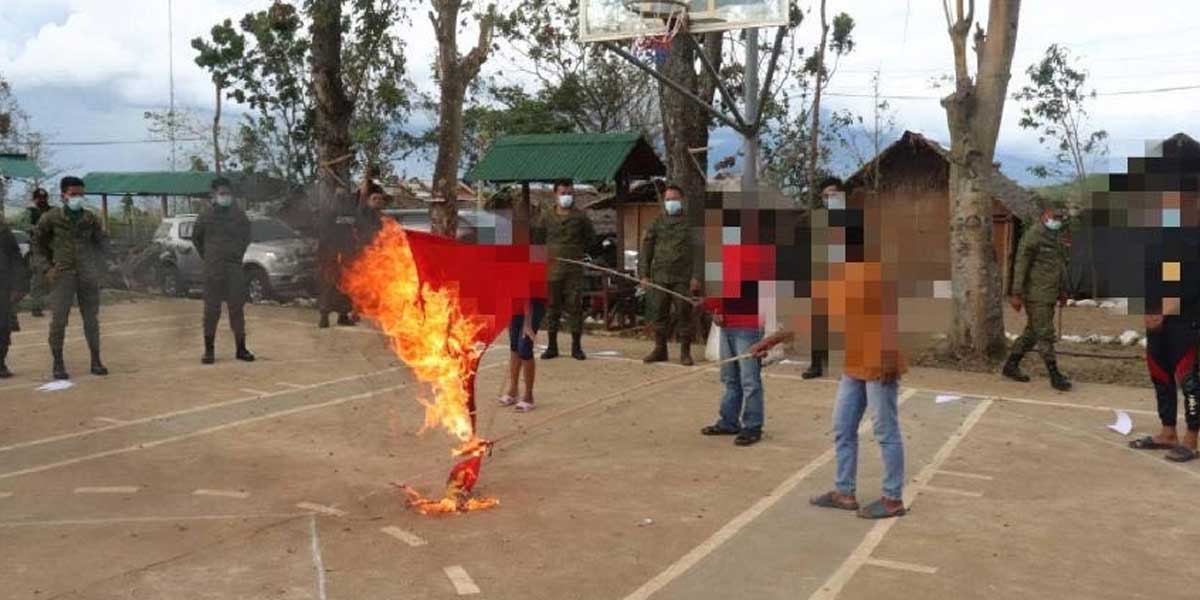 By Glazyl Y. Masculino
BACOLOD City – Eight persons believed to be former members of the New People's Army (NPA) surrendered to the Joint Local Task Force to End Local Communist Armed Conflict (JLTF-ELCAC) and Local Peace Engagement (LPE) Cluster at the Army's 62nd Infantry Battalion (IB) headquarters in Barangay Libas, Isabela, Negros Occidental last Sunday.
In his message, Brigadier General Inocencio Pasaporte, commander of 303rd Infantry Brigade (IBde), said the surrender of the former rebels is a big slap on the Communist Terrorist Group (CTG), which celebrated their 53rd anniversary on Dec 26.
Pasaporte said that this development marked the end of the bondage of these rebel returnees from the alleged exploitation, lies, and deception of the NPAs.
"We expect more NPA members to come-out in the future, he added.
The former rebels received Christmas gifts and goods from JLTF-ELCAC and the 303rd IBde.
The rebel returnees, in a ceremony, burned the Communist Party of the Philippines (CPP)-NPA flag to formally withdraw their support and affiliation from the NPA followed by a candle lighting, Prayer of Peace, and release of white balloons that symbolized hope, peace, and unity among the Negrosanons.
The LPE is one of the 12 clusters of National Task Force-ELCAC, the multi-agency body created by virtue of Executive Order No. 70 or the "Whole-of-Nation Approach".
Since its implementation in 2019, LPEs made a significant impact on the peace and security situation of communities in Central Negros where NPA members have returned to the folds of the law.
The LPE is an instrument that enables the government not only to directly engage the rebels in a peaceful discourse but also to confer with the residents in communities affected by armed conflict.