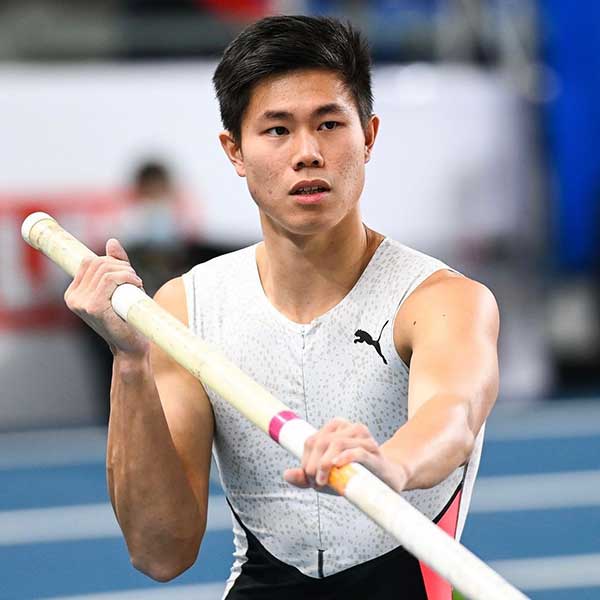 By Leobert Julian A. de la Peña
EJ Obiena is once again king of the men's pole-vaulting after dominating the recently concluded 2022 Jump and Fly event held at the Weiherstadion in Hechingen, Germany.
The Filipino pole vaulting sensation clinched another gold medal several days after winning the 2022 Taby Stavhoppsgala pole vaulting competition held in Sweden.
Obiena made his golden leap and successfully recorded the game-winning height of 5.80 meters which proved to be enough to oust the other competing participants.
However, it was a tense moment for Obiena after missing his first two attempts and pulled off a clutch completion in his third and last try for the 5.80-meter height.
Obiena was bound for a monster outing in Germany after clearing the first heights including a one-time leap at the 5.70-meter distance.
Huang Bokai from China was the silver medalist while German Vincent Hobbie nabbed bronze after failing to reach Obiena's recorded heights and settled for 5.50 meters and 5.10 meters, respectively.
After clearing the 5.80-meter height, Obiena decided to go for another shot of breaking his Asian record but failed in leaping over the 5.94-meter distance in two tries.
Obiena also tried to reset his record during his stint in Sweden but also failed when he fumbled all of his attempts in the 6.01-meter height.
The Filipino stalwart is looking to add another gold medal to his bag as he prepares to fly to the United States for the upcoming World Athletics Championships in Eugene, Oregon.