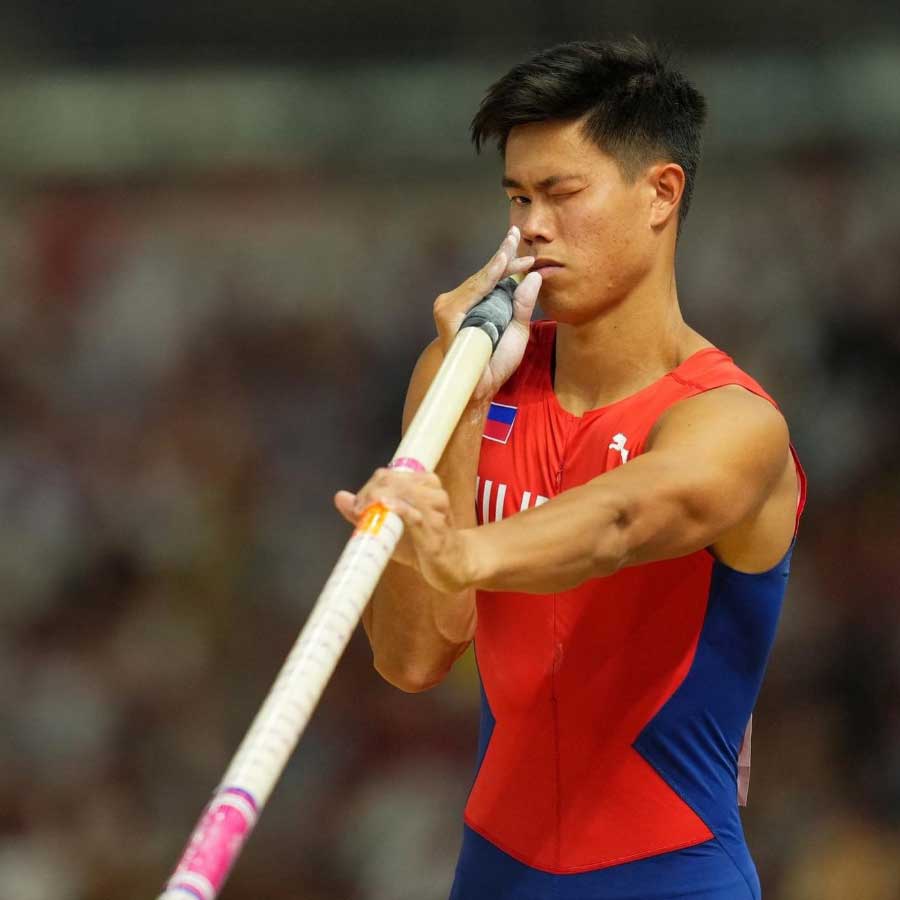 By Leobert Julian A. de la Peña
Filipino pole vaulting sensation EJ Obiena redeemed himself after a sub-par performance in Switzerland by hauling the gold medal in the ISTAF Berlin tournament held in Germany last September 4, 2023.
Obiena vented ire in Germany and completed his golden leap at the 5.92-meter height after three attempts.
Failing in his first two tries, Obiena gathered himself before holding back his pole, took a deep breath, and finally soared over the golden height to put himself back on the podium.
It was a career-defining moment for the Filipino after placing last during the Diamond League Zurich leg on September 1, 2023, held at the Letzigrund Stadium in Switzerland.
To everyone's surprise, Obiena just missed a top-three announcement in the Zurich leg, the first time after climbing every podium during his first 12 international tournaments.
Obiena only completed the 5.60-meter height in the competition, his worst finish since skyrocketing his world ranking to no. 2 several months ago.
With his back against the wall, Obiena made sure he'd strike back in Berlin not only to gain his lost glory but also to maintain his top-five ranking in the world.
Sondre Guttorsmen of Norway and America's KC Lightfoot completed the top three ranking, placing silver and bronze, respectively.
"It was a good day. 5.92 meters for the gold. Finally got this outdoor trophy after so many years of coming up short," Obiena said in his social media post.
After the Berlin tilt, Obiena will continue his remaining international pole vaulting circuit participation before taking a well-deserved break to recover.