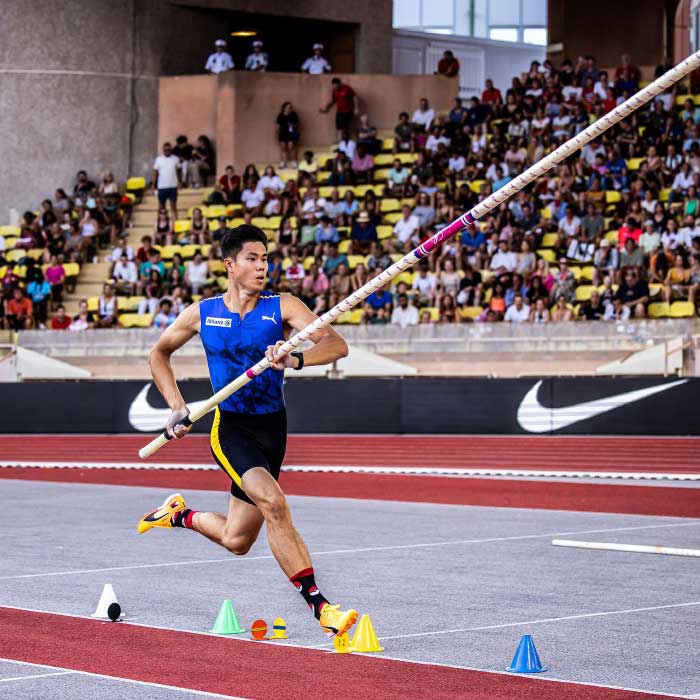 By Leobert Julian A. de la Peña
Filipino pole vaulting sensation EJ Obiena continued his steak of podium finishes after ending his World Athletics Championships campaign with a silver medal last August 27, 2023, held in Budapest, Hungary.
The 27-year-old superstar soared past the 6-meter height which was enough to reward him with the second-place finish.
Aside from another podium feat, Obiena made history after equalizing his own Asian record which he reset in Norway last June 10, 2023.
Obiena kicked off his World Athletics campaign with a complete routine at the 5.55m, 5.58m, and 5.90m, before choosing the 6m height.
The Filipino failed in his first attempt but completed his routine on the next try. After tying his Asian record, Obiena decided to try for the 6.05m and the 6.10m but he was unable to leap over those heights.
Sweden's Armand Duplantis was once again the gold medalist, retaining his world title with an impressive 6.10m clearance.
Completing the list of the podium finishers were Kurtis Marschall of Australia and Chris Nilsen of USA who both got 5.95m.
With another podium finish, Obiena is now a back-to-back World Athletics Championships final-round qualifier.
Last edition, Obiena snagged the bronze medal held in Eugene, Oregon, which became the starting point of his major point collection to improve his world ranking.
Despite all the achievements Obiena collected in just seven months, all his focus and attention are still set on the upcoming 2023 Paris Olympics.