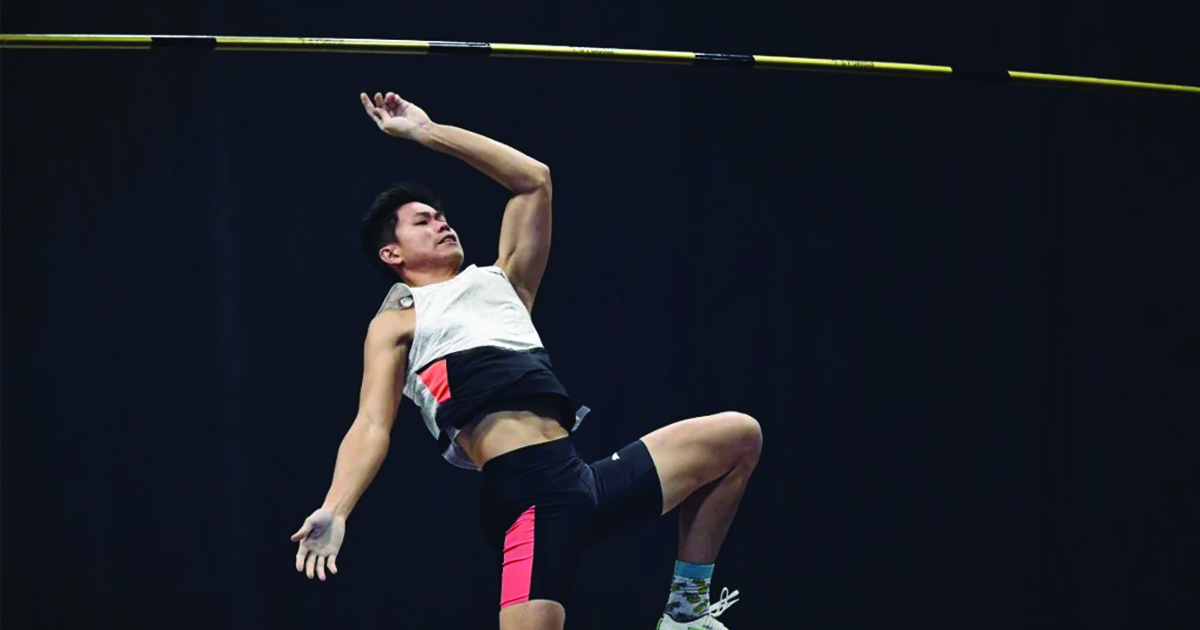 By Leobert Julian A. de la Peña
Filipino pole vaulting superstar EJ Obiena has finally found his stride and notched the silver medal during the 2022 Perche Elite Tour in Rouen, France.
Aside from the stellar second-place finish, Obiena also posted his new season-high tally of 5.91-meters, 0.10 meters better than his previous highest height leaped this 2022.
Obiena's newly-recorded season-best is only two centimeters shy of tying his Asian record of 5.93-meters, an achievement he did during the 2021 Golden Roof Challenge held in Austria.
This is so far Obiena's best run in his busy competing schedule after hurdling the 5.81-meters, 5.86-meters, and the 5.91-meters.
Obiena had a rough start in the competition when he needed three tries to complete the first height but was quick to flip the switch and went straight beast mode in the next two rounds when he only needed one attempt each for the 5.86 and the 5.91 meters.
After landing safely on his successful 5.91-meter score, Obiena attempted to break his Asian record by setting the bar at 6.01-meters but failed in all of his three attempts.
Legendary pole vaulter and Tokyo Olympics silver medalist Chris Nielsen clinched the gold medal after completing his tries in the 6.05-meter height while Brazil's Thiago Braz settled for bronze.
Obiena still had a lot left in his proposed playing schedule and still aims to represent the Philippines in the 2022 Southeast Asian Games and the 2022 Asian Games.